Champions League: Wonderful goal of Aly Samata for TPM -Video-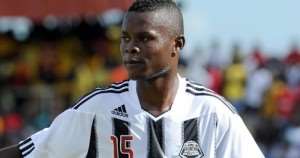 The"Tout Puissant Mazembe" beat moving the Mohudi Centre Chief this Saturday in Gaborone in 16th-finals, first leg of the Champions League.
And it is thanks to a nice goal from a shot of Tanzanian Aly Samata.
"Nobody had the time to realize that the ball was already in the net. What wonderful goal!' said admiringly, Lamine Ndiaye, TP Mazembe coach after the game.