We Will Strike In Spite Of Gov't Intervention—NAGRAT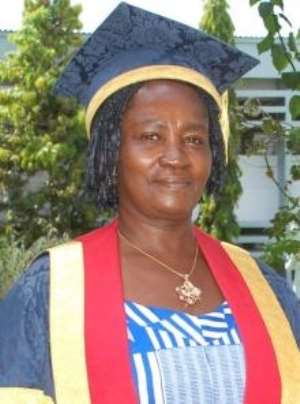 Professor Naana Jane Opoku-Agyemang
The National Association of Graduate Teachers (NAGRAT) has served notice that its members will proceed on their intended strike despite government's intervention.
NAGRAT on Friday gave an indication that they will embark on an industrial action due to unresolved issues concerning their conditions of service.
This prompted government intervention which led to an emergency meeting with the leadership of NAGRAT and that of the Ghana National Association of Teachers (GNAT) to take steps to avert the strike.
The meeting was attended by some relevant sector Ministers and heads of some government agencies at the Flagstaff House on Sunday, but according NAGRAT, they were not given an official invitation and therefore, the strike will come on as scheduled.
Speaking to Citi News, the General Secretary of NAGRAT, Stanicilus Nabome indicated that they got to know about the meeting via text message from someone.
"We have therefore sent an input to the one who sent us the message that our officers are on the field and that once the officers are on the field we will need to bring them down so they should reschedule the meeting for Tuesday" he said.
According to him, some of the NAGRAT officers are as far as Jirapa in the Upper West Region and so the meeting should be rescheduled to Tuesday.
He lamented that as far as NAGRAT is concerned, they did not know who was holding the meeting and the people involved.
"But if they come out from the meeting and it is satisfactory for us, good game, otherwise we will continue with our action," he added.