March 16, 2013
|
Sports News
Sidy Sagna : The Senegalese now in Norway
José-Amed KOUYATÉ - en.africatopsports.com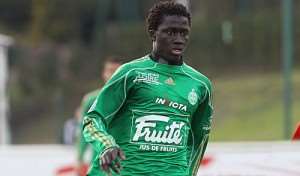 Sidy Sagna leaves AS Saint Etienne. Very little used, the Senegalese has decided to leave ASSE for Norway. The midfielder, 23, has pledged this friday with Norwegian club Sogndal.
At test for several days with Sogndal (Norway D1), Sidy Sagna finally convinced the Norwegian leaders.
After four seasons in Saint-Etienne, the Senegalese midfielder didn't get the chance with the Green. He played only one game this season with the pros. It was at Meaux in Coupe de France.