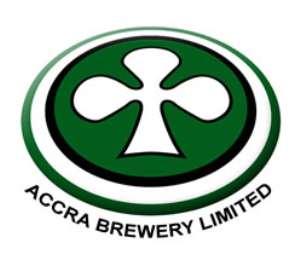 57669
Ho, March 15, GNA - Accra Brewery Limited, on Thursday launched a beer brewed with 70 per-cent cassava in Ho.
The beer, christened 'Eagle Larger' would boost the economic fortunes of the many Ghanaians in cassava production.
Togbe Afede XIV, Businessman and Traditional Leader formally unveiled the beer, which comes in two size ranges, mini and big bottles.
'I am proud to be associated with a product whose major raw material, cassava, is sourced locally.
'This means growth, this means better living conditions for those who grow cassava not only in the Volta Region but every part of Ghana,' Togbe Afede, Paramount Chief of the Asogli State and President of the Volta Regional House of Chiefs stated.
He lauded government for offering tax cuts for companies 'producing excisable goods that source the majority of their crop-based raw materials locally'.
James Boakye Sarfo Brands Manager (ABL), who branded his speech as the 'cassava story' observed that 'beers and spirits have a long history of turning crops into currency for poor farmers'.
He said 'America's own frontier farmers distilled corn into whiskey as insurance against hard times.
'Now a brewing company in Africa, SABMiller and for that matter Accra Brewery has a similar idea for Africa's subsistence farmer, turning cassava into beer,' Mr Sarfo stated.
He said the emergence of 'Eagle Lager' on the market represented the opening of the gate to a commercial market for cassava farmers.
He said one of the driving forces behind the new product is SABMiller's ambition to create a portfolio of high quality affordable beers made from locally sourced raw materials and in the process contribute to the potential long term agricultural and economic development of the country.
Mr Sarfo said ABL projects using 1,500 tonnes of raw cassava in the first year of production to be supplied by between 1,550 and 2,000 farmers 'whose livelihoods and those of their families we expect to be transformed by the ready market we have for their cassava produce'.
Gregory Metcalf, ABL Managing Director, said the Ghanaian experience was a shoot of that of Uganda, starting in the 1990s, when beer experts started actualizing the idea of substituting malt and hops with alternative ingredients grown commonly there as subsistence crops.
He said the complex technology to do that was developed in 2000, a revolutionary beer, Eagle rolled off the production line as a more affordable beer.
Mr Metcalf said SABMiller, was pushed by the Uganda experience, to begin similar initiatives which resulted in the launch of the world's first commercial scale cassava lager in Mozambique in 2011 and now Ghana.
He said the production of 'Eagle Larger' was in partnership with the Dutch Agricultural Development and Trading Company's (DADTCO) and its subsidiary, DADTCO Cassava Processing Ghana Limited, whose Mobile Processing Unit (AMPU) travels to the cassava farms to process the roots on site.
He expressed gratitude to government for the foresight in recognizing the enormous socio-economic potential of the initiative.
'Our initiative will create what we call a 'virtuous circle' where consumers can afford consistently high quality beer, our smallholder farmers have guaranteed market for their crop; and government realizes increased revenues as people trade up into formal, taxable alcohol consumption,' Mr Metcalf stated.
He said currently the cassava processing 'AMPU' unit travels between the cassava growing regions of the Eastern and Volta regions, with DADTCO managing the cassava production and agricultural extension services provided by IFDC, a public international organization, assisting farmers across Africa.
GNA