SADA exports two containers of butter nut squash to Europe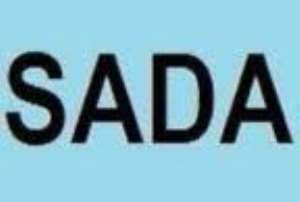 SADA
57636
Buipe (N/R), March 15, GNA - The Savannah Accelerated Development Authority (SADA), in collaboration with the PlusOne Investment Limited, are exporting two 40-foot containers of butter nut squash to the Beherman in the UK in its first harvest of the nut for this dry season farming.
The butter nuts, which were cultivated by the Buipe farms of the SADA-Plusone Investment project, is expected to yield not less than 10,000 pounds per container as a premium price since the product is in high demand in Europe especially in winter.
Mr. Dan Ahmed Saaka, Project Coordinator of Plusone Investment Limited, said the Buipe farm was one out of three farms in the Northern Region with the remaining farms in Upper East and West Regions.
He said the project cultivated 246 acres of farm lands for the butter nut in the three regions which had the right climate for the crop.
Mr Saaka said he was of the view that SADA, in collaboration with his outfit, would design the best methodology to ensure that the interest of the poor farmer was addressed through the value chain approach.
Farmers would be taught the best practices of cultivating the butter nut in two years after which they would be left on their own to produce.
Alhaji Gilbert Seidu Iddi, the Chief Executive Officer of SADA, told the media that his outfit had teamed up with various stakeholders such as the Northern Rural Growth Programme (NRGP), Ghana Irrigation Development Authority (GIDA), the Ministry of Food and Agriculture (MoFA) to ensure that the average farmer got the best.
He said the butter nut project had created employment opportunities for many who would have been loitering in the cities in such of non-existent jobs.
Alhaji Iddi said SADA provided the seeds for the crop while the NRGP supported with irrigation facility.
Mr. Kwame Nyamekye-Boamah, Technical Director to Plusone Investment Ltd, said the butter nut squash was a source of nutrient and that since the project was quite new in the northern ecological zone, it was bound to face some challenges.
 
GNA