God Exposed Mosquito's Plot To Deceive The Supreme Court With 327 Ghost Names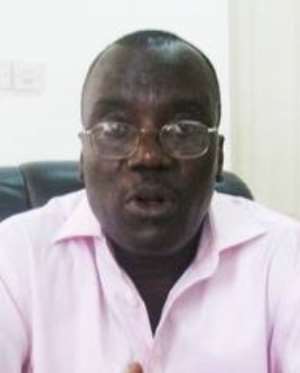 NPP General Secretary, Lawyer Kwadwo Owusu Afriyie
General Secretary of the New Patriotic Party, Lawyer Kwadwo Owusu Afriyie, has expressed pleasure at the Supreme Court's decision to dismiss applications by some 327 voters, who wanted to join the petition challenging the declaration of President John Dramani Mahama, as the winner of the December 2012 polls.
He described the 327 applicants as "ghosts" and challenged the NDC to come out with convincing reasons why the applicants failed to show up in court yesterday.
The NPP scribe also averred on Okay FM that not even a single soul showed up when they were called to testify in court.
The NPP scribe alleged that it was a master plan by the NDC's General Secretary, Asiedu Nketia, who he described as an expert in manufacturing "ghost names", to perpetuate fraud.
He claimed that Asiedu Nketia had been using this same strategy during elections and it only took the intervention of God for him to be exposed in his latest attempt.
The 327 applicants were drawn from some 11,000 polling stations where the petitioners; Nana Akufo-Addo, Dr. Mahamudu Bawumia and Jake Obetsebi-Lamptey are alleging that widespread irregularities were recorded in the 2012 General elections.
However, Lawyer Kwadwo Afriyie, praised the judges for having ample time to scrutinize the application which was presented in the names of people who had outlived their usefulness on earth.
He commended the judges for objecting the plea which according to him is a deliberate plot by Mr. Asiedu Nketia and President Mahama to stall the court process.