Teachers Strike As WASSCE Begins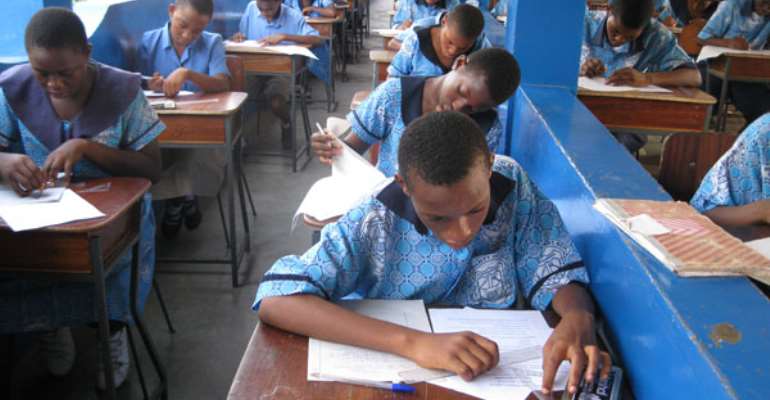 The Council of NAGRAT has instructed its members to embark on a strike from Monday even as the WASSCE begins.
The Council of the National Association of Graduate Teachers, NAGRAT, has instructed its regional executives to embark on an industrial action from Monday, March 18.
The association is peeved with the Ghana Education Service (GES) management and Government for what it describes as gross disregard for its concerns and a breach of trust. In an exclusive interview with Myjoyonline.com, the Upper East Regional Secretary of NAGRAT, Michael Ayula-bon Zibey noted that the association's intended strike action in January 2013 was called off following the intervention of the Chief of Staff and Executive secretary to President Mahama.
Subsequently, "an agreement was reached with NAGRAT National Officers at a meeting convened by the Chief of Staff, Mr. Prosper Banini, at the Seat of Government on the 22nd of January 2013. A working group to address the association's concerns was going to be constituted within 6weeks," he noted.
In spite of "the firm promise that the working group will be constituted and commissioned on 12th February, 2013 at 2pm, as at March 13 2013, when the National Council of NAGRAT met in Accra, the 6weeks requested by government had elapsed, but the Working group had neither been constituted nor commissioned", he emphasised.
Mr. Ayula-bon Zibey, enumerated some of their concerns as salary discrepancies, non-generation of payslips, failure of their employer, the Ghana Education Service, (GES) to capture some responsibilities in the Single Spine Salary Structure and negotiate realistic invigilation allowances with the West African Examinations Council, WAEC.
Asked what will become the fate of the two batches of third and fourth finalist writing the on-going West African Senior Schools Certificate Examinations, Mr. Michael Ayula-bon said "GES and Government will think of what to do".
Meanwhile, the Public Relations Officer of the GES, Paul Krampah told Myjoyonline.com that they are in a crunch meeting with the Fair Wages Commission to address the situation to forestall any such action