Supreme Court Dismiss Application By 327 Joinders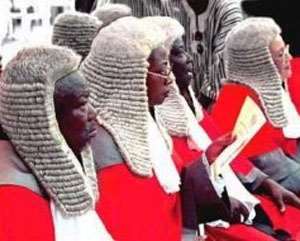 The Supreme Court has dismissed the application by 327 voters who wanted to join the petition challenging the declaration of President John Dramani Mahama, as the winner of the December 2012 polls.
The court said their presence was not necessary after hearing the application Thursday morning.
The 327 voters had wanted to join the election petition arguing that the elections were so transparent that there were no disputes after the declaration of the results; and for that reason it came as a surprise to them when the petitioners identified their polling stations, as among those where irregularities allegedly took place.
In 35 different applications, the 327 applicants stated that they were bringing the action in their capacity as citizens, who cast their ballots during the December 7 and 8, 2012 polls.
They were from some of the 11,916 polling stations, constituencies and regions where alleged irregularities have been cited by the petitioners.
But the petitioners contesting the legitimacy of President John Dramani Mahama opposed the moves by the 327 people to join the petition.
The petitioners argued that, the request by the applicants, if granted, "will open the floodgates for every registered voter who claims to have voted in the December 2012 presidential election to apply for joinder, if they so desire, and thereby stultify these proceedings interminably".
They further argued that there was no need for the applicants to be allowed to join the petition because their arguments had been extensively canvassed by President Mahama, the Electoral Commission (EC) and the National Democratic Congress (NDC), who are all respondents in the case.
The motion for joinder was heard by the Supreme Court Thursday morning and the court came to the conclusion that their presence was not necessary.