Pressure Mounts On NHIA Boss To Resign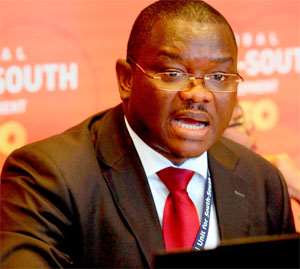 NHIS Boss, Mr. Sylvester Mensah
Pressure group, Ashanti Development Union says the CEO of the National Health Insurance Authority must resign immediately.
The group says Sylvester Mensah has made a mess of the Health Insurance Scheme and wants the President to sack him.
The call for Mr. Mensah's sacking follows recent unsavoury comments about the Scheme by the Minority and opposition.
It also follows the withdrawal of services by all Christian Hospitals who complain their claims are in arrears.
The group's Coordinator Edmund Oppong Peprah told XYZ News that Sylvester Mensah doesn't deserve to be at the Insurance Authority any longer.
"The group will reiterate its call for the resignation of the Chief Executive of the NHIA. This is because he has failed woefully to meet the expectation of the people of this country".