Inflation Hits Double Digit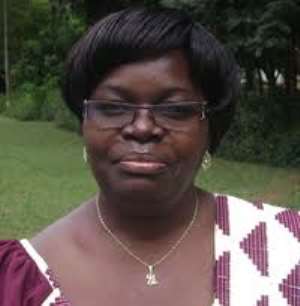 Dr Philomena Nyarko – Acting Government Statistician
Inflation rate for first time in the last six months has shot up recording a double digit.
Despite government's pledge to keep inflation rate at a single digit, figures released yesterday indicate that inflation increased from 8.8 percent in January to 10 percent in February 2013, representing the highest rate since June 2012.
The Ghana Statistical Service (GSS), which made this known at a press conference in Accra, said the monthly change rate for February 2013 was 2.6 percent as against 2.1 percent recorded in January 2013.
Philomena Nyarko, Acting Government Statistician, in a presentation, noted that the year-on-year non-food inflation rate was 12.6 percent compared to 11.5 percent in January.
She said the year-on-year food inflation rate was 5.3 percent, up from 3.9percent rate recorded for January 2013.
Dr. Nyarko noted that the year-on-year non-food inflation rate was about two and a half times that of the food inflation rate (5.3percent).
She said alcohol beverages, tobacco recorded the highest rate of 15.9 percent, followed by transport (15.8 percent) and housing, water, electricity, gas and other utilities (15.5).
Dr. Nyarko said the 'price drives' for the food inflation was mineral water, soft drinks and juices (15.7 percent), milk, cheese and eggs (15.3percent), coffee, tea and cocoa (11.6 percent) and meat (10.9 percent).
She said inflation in the communications subgroup was the lowest, recording 0.4percent.
Dr. Nyarko said the Northern region recorded the highest inflation rate of 12.0 percent while Western region had the lowest rate of 7.4 percent.
By Cephas Larbi