Leap Transmedia Ltd brings Sesame Street to Ghana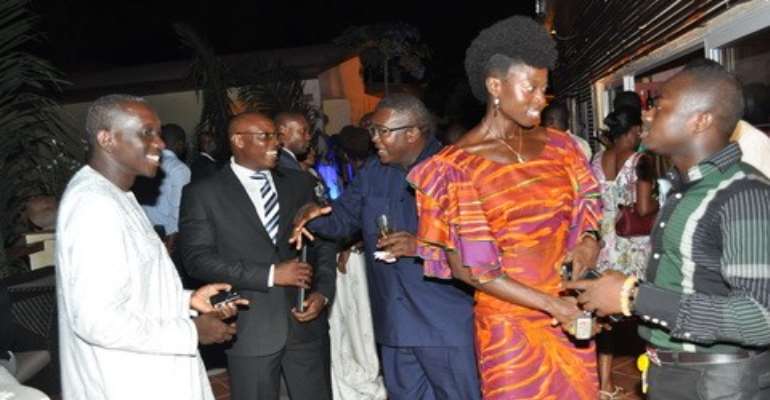 Media outfit LEAP Transmedia Ltd has inaugurated the first ever West African production and communications company dedicated to developing and distributing television, radio, print and digital content, exclusively for children and families.
Its first production will be using local language versions of Sesame St. as a vehicle for teaching literacy.
Invited guests from a cross-section of the community, ranging from senior representatives of the Ghana Education Service, NGOs, the telecommunications industry and prominent media personalities, celebrated the launch of the media company whose vision is to be 'the Disney of Africa', with cocktails and live music.
.
Sesame St., a world-renown American television programme, teaches literacy and numeracy to children.
Leap Transmedia Ltd will use local scripts and develop entire Ghanaian characters alongside recognized characters like Grover and Big Bird, to deliver literacy-focused edu-tainment.
The company believes that children and adults will identify with locally relevant themes presented in fun, interactive ways, to help to teach and reinforce reading and writing in local languages as well as in English.
Commenting on LEAP's portfolio of projects, co-founder and CEO, Florence Amerley Adu explained, "Having observed the shortage of enriching educational materials and child-focused media programs in Ghana, we saw a great opportunity to create high-quality, transformative learning tools in an area that has largely been overlooked."
"Our work is necessarily founded on nurturing future minds and creating a cocoon of forward thinking consciousness around children, from their parents to their teachers and through their extended community of care-givers."
LEAP's co-founder and COO, Ekem Amoono Lartson concluded by saying,"We are the leap into and beyond the foundation of learning. We strongly believe that our content and distribution platforms will be excellent catalysts for better academic achievement and ultimately better employment".
"This will facilitate the kind of socio-economic development that is sorely needed in urban and rural areas throughout Ghana. Using local, regional and international education, creativity, technology and other specialized resources to ensure our effectiveness, we expect that our programmes will reach hundreds of thousands of children and families in Ghana as well as across Africa."