UN peacekeeper shot in South Sudan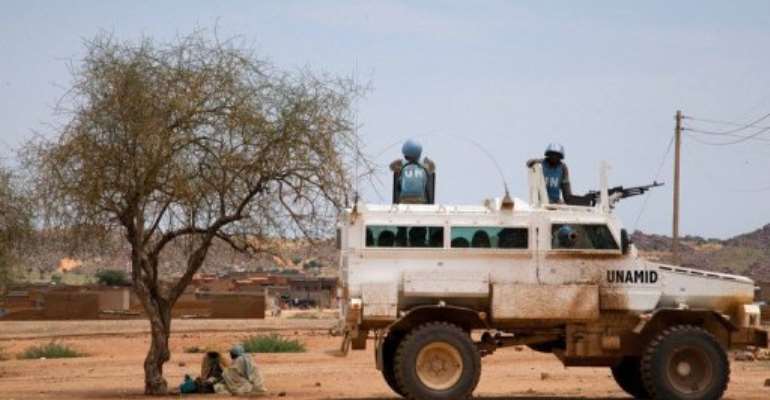 UNITED NATIONS (AFP) - Gunmen shot and wounded a UN peacekeeper in South Sudan in a strife-torn region where government forces are building up for an offensive against a rebel group, the United Nations said Wednesday.
The shooting happened on Tuesday in Jonglei state where the UN has moved hundreds of peacekeepers in preparation for an expected government offensive, said deputy UN spokesman Eduardo del Buey.
"The UN mission in South Sudan confirms that a UN peacekeeper was wounded when an unidentified armed group fired on a mission patrol that was moving from Gurkmuk to Pibor in Jonglei state," del Buey told reporters.
He did not give the nationality of the peacekeeper but diplomats said the soldier is Indian. The peacekeeper has been moved to the South Sudan capital, Juba, and was in "stable" condition, the spokesman added.
Jonglei has been the scene of widespread ethnic conflict since South Sudan became independent in July 2011. Much of the trouble has been in Pibor county where the peacekeeper was wounded and where a UN helicopter was shot down in December.
UN Mission in South Sudan (UNMISS) chief Hilde Johnson said this week that she expected the government Sudan's People's Liberation Army (SPLA) to imminently launch an offensive against fighters loyal to rebel leader David Yau Yau in Jonglei.
"The mission is aware that the SPLA has confirmed that it is redeploying its troops in Jonglei state and to prepare for military operations in the event that a peaceful solution to the David Yau Yau problem does not materialize," said del Buey.
Yau Yau is an ethnic Murle who launched an uprising last year after losing in an election. Del Buey said Murle leaders were trying to "reach a peaceful solution."