Farmers Use Gutter Water For Vegetable Crops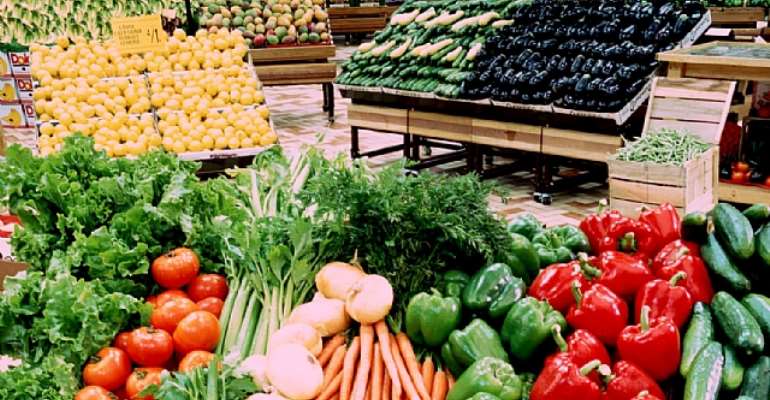 Farmers irrigate their vegetable crops with dirty water from a gutter which runs through Ablekuma South, close to Korle Bu Teaching Hospital - and the practice is widespread, according to a report in the Graphic.
Many households in the Ablekuma South district do not have toilet facilities so instead use the gutters or wrap faeces in black plastic bags and then throw them into the drains, the water from which is then used to water vegetables which are then sold are markets to unsuspecting customers.
The farmers, according to the report, don't see anything wrong with the practice.
Mohammed Huseine, who has been a vegetable farmer for decades, told the Daily Graphic that when water is scarce they trap water in gutters using sand bags. Other create a pond to trap water which they can then use to irrigate their crops.
However, watering the crops with dirty water is not the only health issue - in a 2007/2008 study conducted by the UNDP vegetables from Accra, Kumasi and Tamale were found to contain more than a dozen chemicals above recommended percentages. The Country Programme Coordinator of the Small Grants Programme of the UNDP, Mr George Ortison, said consuming chemical-laden vegetables over a long period could cause serious health problems.
The report stated: "Vegetables from all three cities were fecally contaminated and carried fecal coliform populations. Because many vegetables are consumed fresh or slightly cooked, the study shows that intensive vegetable production common in Ghana and its neighbouring countries, threatens public health fromthe microbiologic and pesticide dimensions."
The Accra Metropolitan Public Health Department has said that eating such vegetables could cause typhoid, diarrhoea, cholera and hepatitis A.
The director of the department told Daily Graphic that these practices were to blame for cholera outbreaks.
Statistics are not available but it is believed that banning urban vegetable farmer would bring hardship to many families.