29 suspects arrested in Tamale clashes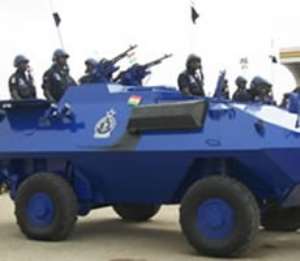 Eight more suspects have been arrested after clashes between residents of two communities in Tamale which led to the death of one person, and serious injuries to four others.
This brings the total number of suspects to 29, Northern Region Police PRO, ASP Ebenezer Tetteh confirmed to Joy News.
Even though calm has returned, he said the situation was "alarming."
He said weapons, including guns, cutlasses, amulets and talismen have been retrieved from the scene of the clashes.
Ebenezer Tetteh said the clash may have been triggered by an attack on a young man who had gone to buy fuel at a filling station.
The attack was said to have been masterminded by people from another community who already have problems, including a land dispute, with the community from which the young boy belongs.
According to Tetteh, in an attempt to avenge the attack, the clashes degenerated.
The police PRO said the suspects are being screened and those found to be directly linked to the clashes will be charged and prosecuted for murder.
Meanwhile, Joy News' Northern Region correspondent Martina Bugri said the deceased person left behind a wife and five children.