Zimbabwe PM clashes with Mugabe over poll observers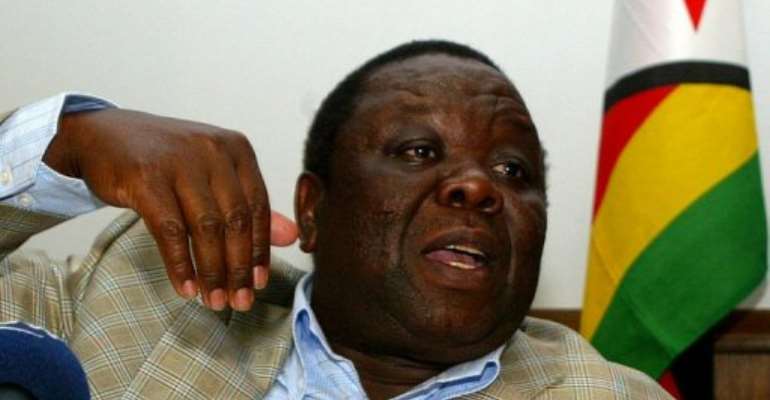 HARARE (AFP) - Zimbabwe's Prime Minister Morgan Tsvangirai on Tuesday challenged the claims of President Robert Mugabe's supporters that international observers would not be allowed to monitor upcoming elections.
With Zimbabweans set to vote on a constitutional referendum on Saturday and crunch elections expected in June or July, Tsvangirai insisted no decision had yet been taken.
"There is no agreed government policy on the banning of international observers," Tsvangirai told journalists after a meeting with his long-ruling political rival, Mugabe.
Last month, Vice President Joice Mujuru, a close Mugabe ally, indicated that observers from outside the region would not be allowed.
"There are very strong opinions that say some countries must be excluded from international observation because of sanctions and others who believe that there is nothing to hide," he told journalists.
"An announcement on the international observers will be made at the appropriate time," Tsvangirai said, adding that it was still impossible to decide on a firm date for the elections.
"It could be July, it could be June depending on the various stages that need to be undertaken."
Cash-strapped Zimbabwe is struggling to raise funds for the two votes, according to Finance Minister Tendai Biti.
An estimated $132 million is needed for the election alone
Tsvangirai said he will also hold further meetings with Mugabe to discuss the police crackdown on civic society over the past weeks, which has heightened a possibility of intimidation and violence ahead of the vote.