Ministerial Reshuffle; President Mahama Is Indecisive And Has No Plan For Ghana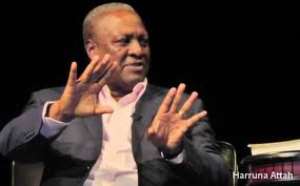 The Alliance for Accountable Governance, AFAG is surprised at the latest twist by the presidency to reshuffle regional ministers. The group believes it is an act of indecisiveness and clearly exposes President Mahama as a president with no blueprint for Ghana.
AFAG is worried that, at a time the outgoing regional ministers are handing over to the incoming ones, the President could announce these changes with such an excuse as due to political and technical coordination of the developmental efforts of MMDAs, and measures to foster national unity, integration and cohesion.
Our Question is;
•When did the presidency realize this dream of redirecting regional ministers, when he had appointed them not too long ago, and having articulated to the vetting committee their vision and programs for a particular region?
We are of the strong opinion that this is an attempt to purely sway unfavorable public opinion and criticism with regards to President Mahama's inability to tackle the energy crisis, water shortages, high fuel prices, gradual collapse of the NHIS and massive unemployment.
Signed:
Davis Opoku Ansah 0244861593
Bright Acheampong 0545230621
Mutala Mohammed 0269646790
Joshua Kyeremateng 0249293508