Mahama is decisive, authoritative and focused – Sulley Gariba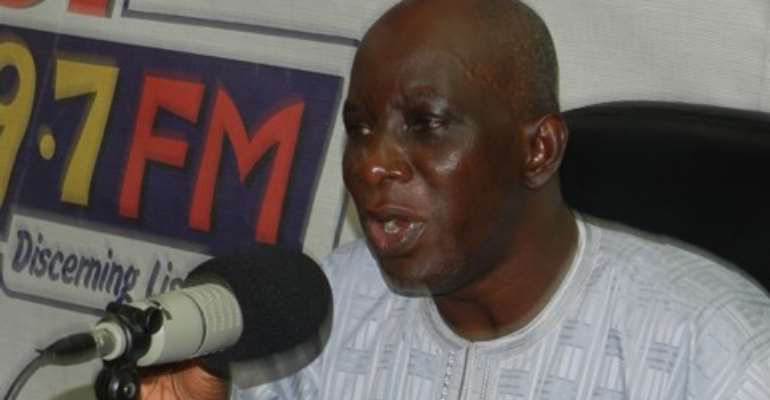 Policy Co-ordinator at the Presidency, Dr. Sulley Gariba, has dismissed suggestions that Monday's reshuffling of regional ministers barely weeks after they were appointed, is a demonstration of the president's indecisiveness and lack of clear sense of vision.
He said, "a clear sense of direction is defined by your vision, your strategic policy and the programmes that follow it; that clear sense of direction has been consistent; from the period President Mahama was campaigning to the state of the nation address [he delivered]".
The reshuffle, according to him, is in line with President John Mahama's vision of "ensuring there is a single purpose for political appointment especially at the regional level and that single purpose is to coordinate the developmental agenda of the region without prejudice to ethnic affiliations."
He said the decision of the president marked a return to the era where regional ministers did not necessarily come from their home regions;an era he said witnessed fairly rapid development in the regions.
Dr. Gariba said President Mahama wanted "to send a strong message that whether you are from the Northern region, Central region or Western Region, your singular purpose is to preside over the delivery of the president's vision."
President Mahama has received a lot of flak for reshuffling his regional ministers even before some of them assumed office.
But the Policy Coordinator at the presidency told Joy FM's Super Morning Show the criticisms were misplaced.
Dr Gariba believes that it was the president's intention to make the regional ministers head regions other than their regions of origin right from the time they were appointed.
"President Mahama has chosen to ensure that we have a cohesive national development agenda coordinated at the regional level by persons of competence and confidence who don't necessarily come from those areas," he stated.
For him, the arguments from some regions in the wake of the appointments that members of the dominant ethnic groups should be considered for either the minister or deputy minister's position makes the president's decision even more justifiable.
Asked why the president did not appoint the ministers directly to their current designations, Dr. Gariba said the question was moot. "The president assigns people to where he feels their competence is most rewarding and this is one decision that he has taken that allows us to focus on the developmental agenda; whether it was what we wanted to do from the beginning or what he has done from some other circumstances is a moot question," he stated.
The Executive Director of the Institute for Democratic Governance (IDEG), Dr. Emmanuel Akwetey agreed largely with Dr. Gariba.
He said he was against the increasing regionalization and ethnicisation of the country. He supported the fact that the president's decision serves to diminish those tendencies.