Farmer jailed 10 years for defilement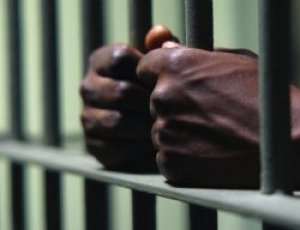 Jail Man
57462
Cape Coast, March 11, GNA - Isaac Anim, a farmer, was on Friday sentenced to ten years imprisonment with hard labour by a Cape Coast Circuit court for defiling an 8-year old girl.
Anim who pleaded guilty was convicted on his own plea.
Superintendent of Police (ASP) Adam Okyere told the court presided by Mrs Florence Kai Otu that the victim who lives in the same house with the convict at Denkyira Gyankoba is a niece of the convict sister in law.
He said in August last year, the victim was about going to have  her bath when the  convict stopped her and asked her to go to the kitchen which she obliged.
ASP Okyere said, when the victim entered the kitchen, Anim then followed her and sexually abused her and warned her not to inform anyone about the act.
He said the victim's  aunt later  detected a change in the victim's walking and questioned  her  and  she told the aunt of  her ordeal  and the aunt immediately confronted Anim who admitted the offence, of which she (aunt) collected GH¢15.00 from him  to buy drugs for the victim.
The Prosecutor said the aunt later beat up the victim resulting in her sustaining injuries but that the victim was rescued by someone in the neighbourhood who reported the matter to the Assembly man of the area who in turn informed the police. 
ASP Okyere said, a medical examination was conducted on the victim and it was revealed that her hymen was broken.
GNA