Five-year Strategic National Policing Plan introduced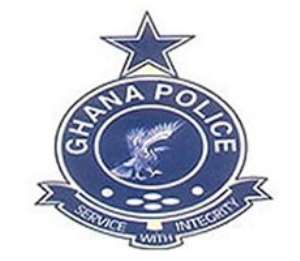 The Police Administration has introduced a five-year Strategic National Policing Plan, according to the Director-General, Human Resource Department of Ghana Police Service, COP Alihaji Mahama Sampa.
He said "We are currently at the implementation stage of the plan. I therefore consider it as a duty and a commitment to entreat recruit police officers to join hands and work collaboratively for the successful implementation of the plan to ensure we achieve our vision, mission and goals."
The Commissioner of Police (COP) made this known at the passing-out parade of 151 police officers at the Central Regional Police Training School in Winneba during the weekend.
The officers, including three females, were recruited as drivers and motor riders and had six months basic policing.
COP Sampa said the vision and mission of the police is to be a world class service using democratic policing principles and internationally accepted best practices to prevent and fight crime, detect, apprehend and prosecute criminals in order to progressively enhance the security and peace of the communities.
As part of the strategies, a new Patrol Division known as the Ghana Police Patrol Division has been created at the National Headquarters to coordinate the activities of all patrol units within the service and to ensure proactiveness on the part of the officers as well as their visibility, presence and accessibility across the country.
This, he said, would help reduce the fear of crime and assure the public of 24-hour police presence in the communities.
COP Sampa reminded the recruits that policing is a very challenging job that requires a lot of commitment and sacrifice.
"Let the discipline you have acquired throughout your training period help to mould you into efficient and effective Police Officers".
He urged the drivers and riders to embrace the principle of stewardship and practice the culture of maintenance while "handle all police accoutrements, tools, vehicles and motor cycles with utmost care and a sense of accountability".