Beatification process of late Cardinal Dery to be launched in June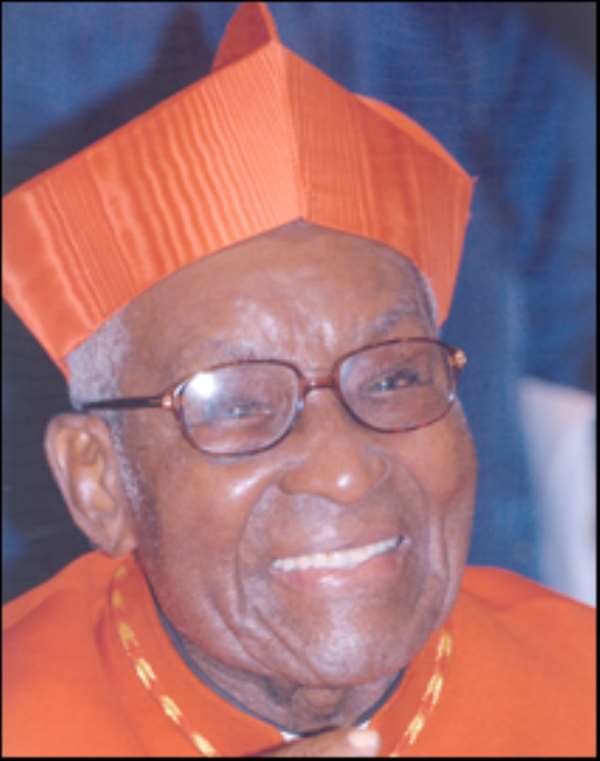 Cardinal Peter Poreku Dery
57386
Cardinal Peter Poreku Dery Tamale, March 9, GNA - A memorial church service has been held at the Our Lady of Annunciation Cathedral Catholic Church, Tamale, as part of activities to apply to the Supreme Pontiff in Rome for the late Cardinal Peter Poreku Dery to be considered a saint.
The application to be launched on 14 and 15 June, 2013, is normally made after five years of a person's death and goes through processes including beatification and canonization.
The occasion would also be used to launch a foundation called: 'The Cardinal Dery Foundation' to facilitate the beatification process and ensure continuation of the work of the late Cardinal.
Most Reverend Phillip Naameh Metropolitan Catholic Archbishop of Tamale led thousands of Catholic and non Catholic congregation to celebrate the service in Tamale where prayers were said for the soul of late Cardinal and other departed souls.
He explained that the launch would pave way for various investigations to be conducted both home and abroad on the Intercessory Power of the late Cardinal, his Heroic Virtues and Reputation of Holiness. 
If the application is successful, he said, the late Cardinal Dery, who was appointed the first Archbishop, would be the first Catholic from Ghana to be made a saint. 
He called on the public, who had formal and informal relationship and correspondence with the late Cardinal, to volunteer information to facilitate the success of the beatification process.
Touching on the some of the feat of late Cardinal Dery, he said, the lives of many people both Catholics and non Catholics were touched and transformed through the educational facilities established by the late Cardinal.
'As part of his vocation to support the less privilege in society many women were empowered with skills to improve their socio-economic status while females through him gained scholarship to study abroad…,' he said.
He passed away at the age of 89 at his residence in Tamale on March 6, 2008, Ghana's 51st Independence anniversary.
Born in Nandom Ko in the Upper West Region on May 10, 1918, Cardinal Emeritus Dery was ordained into the priesthood on February 11, 1951. He became the Bishop of Wa on May 8 1960 and was enthroned Archbishop of Tamale on November 27, 1977. He retired in 1994.
Cardinal Dery, who holds a Doctorate in Divinity, was one time President of the Ghana Catholic Bishops Conference for two terms, from 1982 to 1988. He was made a Cardinal in March by Pope Benedict XVI in honour of the invaluable services he rendered to the Church with exemplary faithfulness and admirable dedication. Cardinal Dery did mentor many a youth within and outside the church.
In 2006, Cardinal Dery received a State honour as member of the Order of the Star of Ghana, OSG, for his immense contribution to the development of the Republic of Ghana.
 
GNA