Vodafone Healthline Supports Patient With Deformed Spine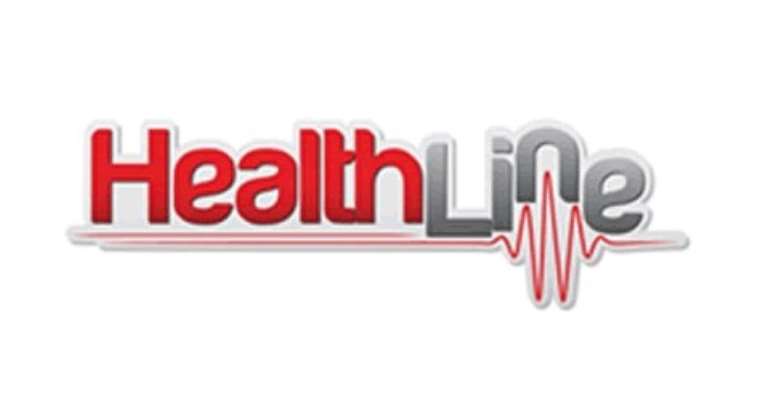 Vodafone's HealthLine has revisited the very first patient to be featured in the award winning TV show. The second episode of season three revisits Esther, the eight year old girl who had open heart surgery to repair a hole in her heart and we hear the story of how doctors at Focos Orthopaedic Hospital in Kumasi performed delicate surgery to correct a spine defect in a young lady from Kumasi.
In season one of HealthLine, Vodafone paid for the lifesaving surgery to correct a hole in a heart condition which had left little Esther weak and her parents desperate to find money to fund the surgery. Nearly two years later, nine year old Esther is enjoying a normal childhood and getting good grades in school.
Her father, who was extremely worried about his daughter's condition, expressed his relief. 'I was never sure whether my Esther would see her next birthday – she was growing weaker by the day before Vodafone stepped in. Now, by God's grace she is healthy and doing well at school and I am very grateful to Vodafone for giving my daughter a future'.
In an episode where the doctors answer questions on bones and joints, the remarkable talent of our country's doctors are demonstrated as they correct a spinal defect on Millicent Osei Bonsu.
The young lady had been suffering from a spinal disorder which had her living in constant and excruciating pain. Millicent's family and well-wishers had been able to raise approximately 25% of the amount required to pay for the corrective surgery but it was a race against time as the progression of her condition was resulting in a permanent deformity and could have led to her death.
Vodafone HealthLine stepped in just in time to contribute the remaining 75% of the cost of the surgery and the episode shows her standing up straight and walking into the HealthLine studio.
Commenting on this week's episode, Vodafone Ghana's Head of Brand and Corporate Communications, Carmen Bruce-Annan said. 'It's heart-warming to see Esther doing so well after the surgery and looking forward to a bright future.
We were equally pleased that Millicent is able to live pain free and clear of all deformities. We can never underestimate the abilities of our health professionals who operate on these patients and we are grateful for their talent and professionalism.'
Vodafone HealthLine airs on Wednesdays on Viasat 1 at 8pm and Crystal TV at 8.30pm; it is then repeated on Sundays on Metro TV at 6pm; Multi TV, eTV and Top TV at 8pm.
About Vodafone Ghana
The most awarded telecoms company in 2012 winning amongst others, Most Respected Telecoms Company and CIMG Telecoms Company of the Year. Vodafone Ghana is an operating company of Vodafone Group Plc. The most valuable telecoms brand in the world and one of the most valuable global brands with a significant presence in Europe, the Middle East, Africa, Asia Pacific and the United States. Vodafone Ghana is a total communications solutions provider - mobile, fixed lines, internet, voice and data - and is currently unmatched in providing fixed line and internet services - the leader and the first choice for Ghanaians