NIA begins to issue non-citizens identity cards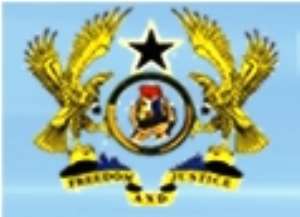 NIA Logo
Accra, March 07, GNA - The National Identification Authority (NIA) on Thursday   started issuing the Non-Citizens National Identity Card to all eligible foreign nationals in Ghana.
The exercise is under the Foreigners Identification Management System (FIMS), in pursuance of the NIA's mandate under the NIA Act, 2006 (Act 707), the National Identity Register Act, 2008 (Act 750) and the National Identity Regulations, 2012 (L.I. 2111).
Mrs. Bertha Dzeble, Head of Public Relations, NIA, told journalists in Accra that the exercise would assist the state to know exactly who lived in Ghana, and also to give a better idea about the numbers and real identities of all eligible foreign nationals living in Ghana.
Mrs Dzeble said control of fraud, delivery of rights and privileges and enforcement of duties and obligations of nationals and foreigners, also formed part of the reasons for the exercise.
She said to discharge the legal mandate of registering all permanently resident foreign nationals the NIA had developed a separate process of registering foreigners, which it designated, 'The Foreigners Identification Management System.'
Mrs Dzeble said Ghana was not the only country with laws which required national identification.
'Other countries include Nigeria, South Africa, Mauritius, Malaysia, Singapore among others.'
Mrs. Dzeble said the FIMS was to enroll all permanently resident foreign nationals in Ghana, adding that the service would involve the registration and issuance of non-citizen identity cards to eligible people at a fee of 0.
'The entire process involves instant issuance of Identity Cards to applicants at the point where biographic and biometric data are captured,' she said.
Mrs Dzeble said the FIMS was not meant to abuse or discriminate or repatriate foreigners, adding that its ultimate goal was rather for their protection and well being.
She said the exercise would also make it possible for the number of foreigners in the country to be known to enable the government plan for all persons within its jurisdiction.
Mrs Dzeble mentioned foreign nationals who were exempted from the exercise as diplomats and those employed by diplomatic or consular missions, foreign nationals employed by the UN, or any of its agencies and those employed by the AU or any of its agencies.
She said others included foreign nationals employed by other international/multilateral agencies duly accredited to Ghana as well as a spouse or dependent of a foreign national 'who falls in the categories specified above'.
Mr. Prince Peprah, Director of Administration at the NIA, said foreigners who had registered already could do it again without any harm or fear due the new system which had just been introduced.
'With the new system, the identity card would be issued instantly and that the card was renewable.
GNA