Good Samaritan In Trouble For Sheltering Christian Convert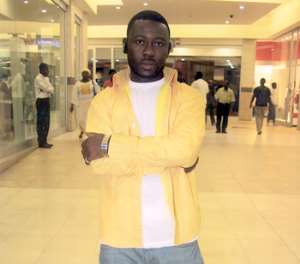 Razak Issaka
A resident of Akweteyman in Accra, Richard Asiedu, is in trouble for providing refuge to a young man who converted to Christianity from Islam.
The young man is currently in hiding, living in constant fear due to a threat on his life by a suspected group of young Muslims who are believed to be supported by some influential figures in the Muslim communities of Akim Anyinase and Akweteyman of the Eastern and Greater Accra regions respectively.
It would be recalled that DAILY GUIDE reported some years ago that a young man by name Razak Issaka who hailed from Akim Oda in the Eastern Region had been missing for months.
Having been born to Muslim parents with whom he lived in Akim Anyinase for the greater part of his life, he changed his religious affiliation from Islam to Christianity, which was considered a taboo in Muslim dominated communities. Due to pressure from members of the Muslim Community, his father was forced to disown him and subsequently drove him out of the family home.
This young man relocated to Akweteyman in the Greater Accra Region with the help of some friends and subsequently his mother.
A "good samaritan", Richard Asiedu, who was introduced to Razak by his son, gave the Christian convert refuge in his family home at Akweteyman.
This single act of kindness has now turned out to be catastrophic for Richard Asiedu and his family as a result of periodic attacks from the Muslim Community in his area.
From time to time, he finds some machete wielding youngmen besieging his house at some odd hours demanding to search the place.
These people are believed to be members of the mosque Razak is said to have used to cover his Christian faith.
A friend of this "Good Samaritan", who visited DAILY GUIDE to express his concern about the safety of Mr Richard Asiedu, said these persons had confronted the man in his presence and that of other church members, where they openly threatened to eliminate his family unless Razak is produced.
He said on November 9th, 2012, a number of thugs attacked Mr Richard's house and burnt his wife's room where they had suspected Razak to be hiding, but luckily the latter was not home at the time.
Mr Rchard is said to have lodged various complaints to the Abeka-Lapaz and Tesano Police Stations but no action has yet been taken.
The concerned man therefore called on the Inspector General of Police to personally ensure the safety of his friend and the main subject Razak, who was said to be in hiding at an undisclosed location at the time of filing this story.
By A.R. Gomda