Marauding lions kill two in Zimbabwe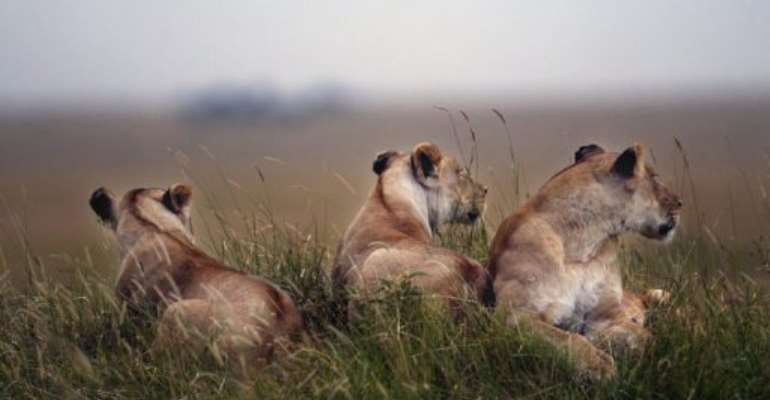 HARARE (AFP) - Escaped lions have killed two people near a Zimbabwean game reserve, wildlife authorities said Thursday, warning residents not to venture into the bush.
"Two people, a male and female, were attacked and killed by lions in Kariba," a resort town, Caroline Washaya-Moyo, Zimbabwe Parks and Wildlife Authority spokesperson told AFP.
"The authority together with the police immediately deployed manpower to hunt for the lions."
The authorities believe that two or more cats may have escaped from a reserve and have sent in professional hunters with expertise in tracking and shooting lions.
One ranger has been injured in the hunt, after he was accidentally shot by the tracking teams.
The authorities are warning people in the Kariba, 365 kilometres (227 miles) north west of Harare to avoid travelling on foot at night and stop using foot paths that cut across thickets.
Residents were also dissuaded from holding church meetings in the bush.
Washaya-Moyo dispelled reports that another person was attacked by lions.
"Reports of a third person having been attacked by the lions could not be ascertained, as the area has been searched and nothing was identified," she said.
Zimbabwe is home to several game reserves with wildlife that include the so-called big five -- elephants, lions, rhinoceros, buffalo and leopard.