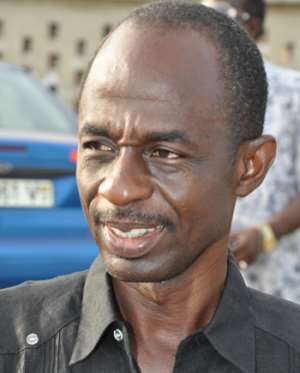 The National Democratic Congress (NDC) extends its warmest felicitation to Ghanaians on the historic occasion of Ghana's Independence Day celebration.
We congratulate Ghanaians on this memorable day and commend the nation for the sacrifices and selflessness that inspired our forefathers led by Osagyefo Dr.Kwame Nkrumah to fight to liberate the country from colonial rule on the 6th March 1957.
The NDC believe that the toil, dedication, fearlessness and commitment to the welfare and development of the people of this country by our forefathers have also motivated current generation to build on the legacy of patriotism and nationalism needed to move the country forward in pursuit of building a better Ghana.
On this memorable occasion the NDC encourages all Ghanaians to be guided by the spirit of patriotism and unity to help promote peace, needed for the development of the country.
The NDC, also urge all Ghanaians to emulate the invaluable role of the nation's gallant heroes who led the fight against colonialism, and guard jealously against acts that have the potential to disturb the peace and gains of political stability, social and economic development towards the attainment of a better Ghana.
We wish to reiterate our cherished hope that the Independence Day anniversary celebrations would offer the opportunity to consolidate the cherished unity of purpose, one vision and common destiny that have strengthened the mutual trust and relationships among the entire populace of the country.
The NDC salutes the people of Ghana and wises them a happy and peaceful Independence Day Celebration.
Long live Independence Day
Long live Ghana
Long live NDC.
Sign: 05/03/13
Johnson Asiedu Nketiah
General Secretary, NDC.