Many newly trained teachers deficient in core subjects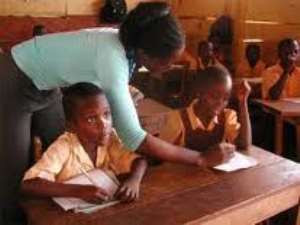 Teachers1
Ho, March 06, GNA-Many newly trained diploma holding teachers at the basic education level are unable to handle Mathematics, Science and English.
Those who are up and doing seem to be much more interested in preparing to pursue further studies than in paying their due as teachers trained to lay a sound foundation for the younger generation.
Mr Samuel Ansah, Director Teacher Division of the Ghana Education Service (GES), said this when addressing the opening session of the maiden national 'Youth Summit' for young teachers in Ho on Monday.
It was organized by the Ghana National Association of Teachers (GNAT) under the theme, 'Finding solutions to education crisis: Role of stakeholders and young educators.'
Mr Ansah said 'we are therefore faced with the task of raising the competencies of a large number of newly trained diploma level teachers, as well as increasing their level of commitment.'
He reminded the new and young diploma teachers that their performance 'should definitely be above that of a certificate holder, so that is a big challenge.'
Mr Ansah said they would therefore have to upgrade and update themselves to become 'knowledgeable, competent, resourceful, and innovative' in the practice of their profession.
GNA