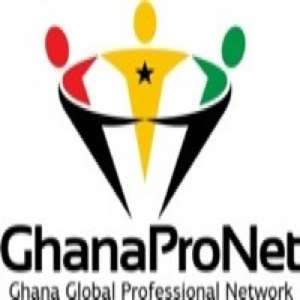 How often do Ghanaians gather to celebrate their independence, indulge in a Ghanaian-inspired brunch menu, and discuss "industrialization efforts & investment opportunities" all in one sitting?
Ghana Global Professional Network (GhanaProNet) is pleased to announce an exciting new event inviting all Ghanaian professionals and friends of Ghana to a celebration of Ghana's 56th independence anniversary.
The event will take place on Sunday, March 10, 2013, from 11:00a.m. – 3:00p.m at Asare's Den Restaurant in Somerset, New Jersey. Guests will enjoy a lineup of activities including a Ghanaian-inspired brunch prepared by Arizona Waldorf-Astoria's own John Teah, music by DJ eLove, and a discussion centered on Ghana's current "industrialization efforts & investment opportunities". Nana Sarpong, a member of GhanaProNet will serve as the Master of Ceremonies.
Speakers for the event include Professor Edward Kofi Osei, assistant professor of law at Widener University and partner at the Law Firm of Osei & Nelson and Mr. Eric Otoo, a Harvard MBA graduate currently working as a consultant for McKinsey & Co. Prof. Osei will discuss Ghana's history and how successive key industrialization efforts continue to uniquely shape her present economic success and potential.
Mr. Otoo will focus on Ghana's current investment potential and opportunities.
The event is expected to host several guests including business leaders, entrepreneurs, representation from Columbia University's African Students Association and members of the Ghanaian professional community.
GhanaProNet is a non-profit, professional organization that provides avenues and opportunities for transformational dialog and social networking.
By providing such an avenue, GhanaProNet seeks to encourage the exchange of innovative ideas, and to become the channel through which selfless service and contributions towards the development of Ghana and its global citizenry will be realized.
The Independence Anniversary Brunch is just one of the many ways GhanaProNet seeks to fulfill its mission.
During Women's History Month in March 2012, the organization raised awareness of human rights violations with a documentary screening of the Witches of Gambaga.
In December 2012, the organization hosted a special screening of the documentary An African Election, in collaboration with Ghana Decides.
The documentary was to educate and inform the general public on Ghana's electoral process. A fundraising and inaugural luncheon held in October 2012 officially launched the organization's development foundation to promote its philanthropic endeavors.
Event Details
Sunday, March 10, 2013
Asare's Den Restaurant & Lounge
855 Hamilton Street, Somerset, NJ 08873
11:00AM – 3:00PM
Tickets for the event can be purchased online at
http://ghanapronetindep56thbrunch.eventbrite.com
$25 for adults, $10 for children ages 4-15, and free admission for children 3 years and under.
Opportunities to become a sponsor or to donate to GhanaProNet are also available on their website.
Event Sponsors
Freedom Sponsors Gold Coast Trading Company Fabweb Solutions, Inc. Rapid Solutions Inc. Kradle Kouture Fawl Clothing
Investment Sponsors Asanka Delight Restaurant Pro AC Systems/Raincoat
Goodwill Sponsors Finger Tips Catering WorldLink Shipping Mimi's Weddings & Designs 3G Media Serry Sam Productions Afrikan Goddess Media Asare's Den Restaurant & Lounge Brown African Market Place Giboh Fashions