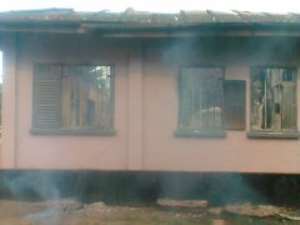 One of the oldest buildings in Akuse was during the early hours of Monday gutted by fire.
Witnesses say an electrical fault detected from the roof of the building led to the fire outbreak.
The building which is built of clay brick housed some members of the well known Lawson family in the area and a few tenants including some students of the Akuse Methodist Secondary Technical School. They complained only a few of their belongings were retrieved.
According to witnesses, at the start of the fire, a call was made to the Volta River Authority (VRA) fire station at Akuse but officials said they were out of a fire tender.
They therefore had to resort to the services of Akosombo, Kpong and Somanya fire stations but by the time they got to the location, the building had been fully burnt down. The fighters however managed to put out the remains to ensure no further damages were caused.
Some angry town folks who could not hide their anger blamed the VRA for been unresponsive to the safety needs of the people of Akuse.
In an interview with Mr. Kofi Afram, Principal fire Officer at the VRA fire station in Akuse, he disclosed that the only fire tender that his outfit had that served people in the community had been off road for over a year now and a new one had been ordered. ''So for now we are relying on Kpong fire station, Somanya fire station and Akosombo fire station'' he was quoted as saying.
He, however, called on the Ghana National Fire Service (GNFS) to help establish a fire safety station at Akuse because as it stands now, the town does not have one.
charlesakrofi.wordpress.com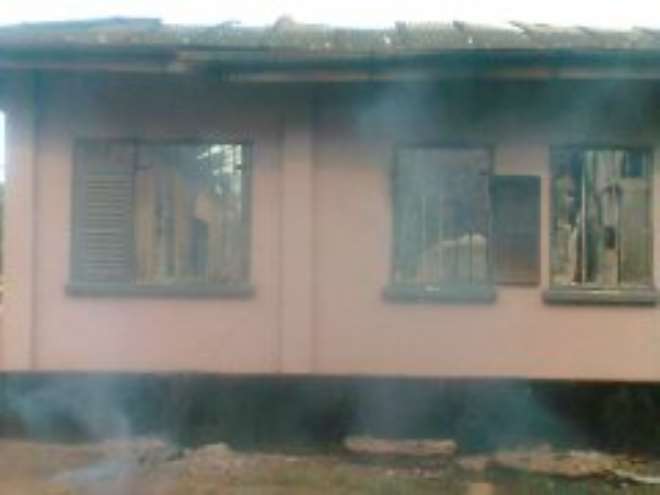 BURNT-BUILDING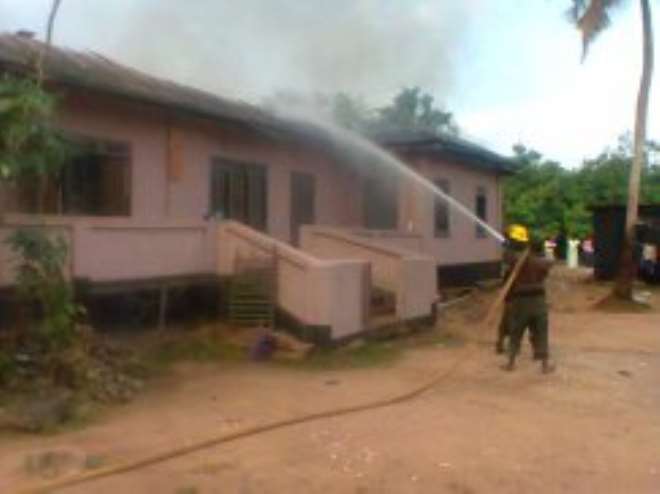 FIRE-FIGHTERS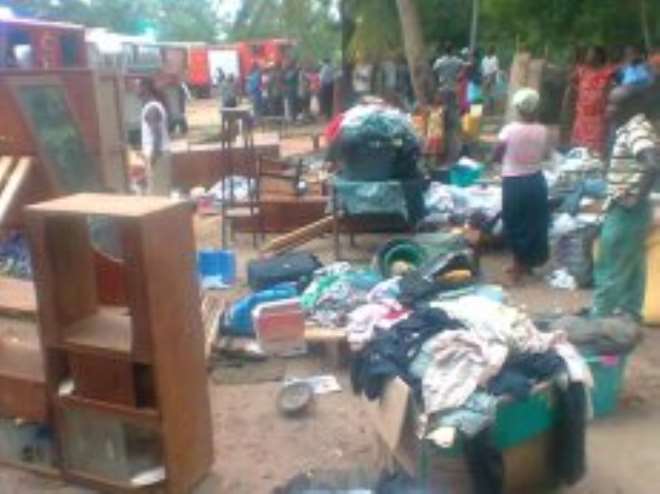 SOME-BELONGINGS-RETRIEVED