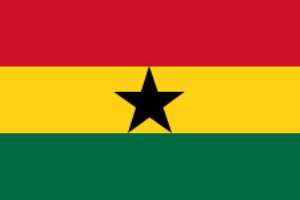 Independence Day. Are we proud of this day?
We're celebrating yet another independence but 56 years after we freed ourselves from the oppressive colonial rule, what can we call ourselves now – A free nation? Apparently we are a free nation, but sadly on paper. We're worse off today than we were under our colonial masters (That's how I see it).
Although we are being governed by our own people today, we really cannot tell whether we are a progressed or progressing nation. Fair enough, we have progressed in some spheres of our national discourse but in the light of corroded values (corruption, ethnocentrism, intellectual dishonesty, politics of insult, vindictiveness, incompetence etc). We've still got a long way to go.
Every nation under the sun faces daunting challenges but genuine leadership strives in the face of these problems to find a better life for the citizens. I had always thought that the future would fast be better for us as Ghanaians but as events appear today, this is just a mere dream. So let's all answer this question; are we proud of this day? As usual, the tax payers' money will be used to organize a gargantuan celebration where dignitaries sit comfortably under canopies and school kids, personnel of the various services, various union groups would be paraded under the blazing sun commemorating a day which I believe has lost its significance.
55 years of independence I think has yielded no commensurate dividend and we've just crossed over into the 56th year. What we are served today is a salad of pain, agony, and penury. 56 years down the road and the plight of an ordinary Ghanaian is not improving. People are getting poorer whiles citizens capacity to develop in a free market economy has been thoroughly diminished.
On social media today you'll see people updating their statuses ''proud to be Ghanaian'' but what are we really proud of?
Are we proud of the water and power rationing (the dumsor dumsor tradition) after 56 solid years of independence? Or we are proud of the poor sanitation after 56 years.
Is it the gang-rape of mother Ghana by our rapacious parliamentarians who dissent on very sensitive policies of national interest and agree on their allowances and emoluments or the daily carnage on our roads because the man in black who is task to ensure the compliance of traffic regulations has resolved to accept just 1Ghc bribe?
Are we proud of our inability to diversify our economy despite the enormous natural resources the country is endowed with or the rising youth unemployment?
Is it the influx of foreign nationals especially the Chinese who comes into our country without permit, seize our rural areas, steal our Gold, degrade our environment and terrorize our people under the full glare of our leaders or we are proud of the incompetence of our leaders?
Are we proud of our weak educational systems where we parade teachers who themselves need to be taught what they teach or we are proud of the deplorable state of our health infrastructure.
Are we proud of the importation of importing cocoa beverage when we are the second largest cocoa producing nation in the world or we are proud of our inability to manage our own resources?
Are we proud of our inability to refine our own crude oil or we are proud of our importation of petrol, diesel and LPG when we are an oil producing nation.
Are we proud of the corruption that has become the other of the day or the mediocrity that has become the yardstick of measuring productivity?
Advertisement
What at all are we proud of?
How many of us rejoice the independence day for its real reason? Most of us including me more look forward to it as a day of holiday. I stand at fault and I am ashamed.
Problems exist in all countries, however the approach to deal with those problems is what distinguishes a good and progressing nation from a stagnating and sick country. A sad reality too is that, our leaders prefer to lead us in the latter category.
We are crippled with so many problems yet we seem to deny them and continue to run the race only to lose badly…sigh!! I sometimes wish our leaders would understand the harsh realities we are surrounded with and take pragmatic and confident step to deal with those problems that confront us.
Ultimately, we start looking out for whatever little good that remains and start to feel grateful for it. Shouldn't we be competing with countries like Singapore, Malaysia, and South Korea etc?
On this day every year and all throughout the year, so many people voice out these problems but our leaders are totally blind towards all this. We are where we are because of us-we the people of Ghana.
To bring change to the system, we need to change ourselves. True we are having spurts of civilian movements spear-headed by the likes of Franklin Cudjoe (IMANI), Kojo Oppong Nkrumah (Super morning show on joy 99.7 fm) etc but the cynic in me makes me wonder if this would bring about the revolution we need. We as a nation need to swallow the bitter pills necessary to cleanse our country and start afresh!
God Bless our country Ghana and a Happy Independence day to everyone!!!!
By: Siegfried E Sorkpor
Email: [email protected]
Member: Well-Meaning-Ghanaian