Minority to participate in budget statement and discussion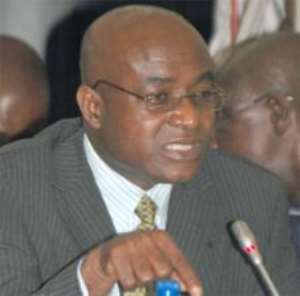 Mr Osei Kyei-Mensah-Bonsu
Kumasi, Mar. 04, GNA - Mr Osei-Kyei Mensah-Bonsu, the Minority Leader of Parliament and Member of Parliament (MP) for Suame Constituency, has said that the Minority Caucus of Parliament will sit in and partake in the budget discussions tomorrow.
He said' the Minority considers the statement of the Budget which allocates resources to the various sectors of the economy as important'.
Speaking to the Ghana News Agency in an interview in Kumasi, Mr Mensah Bonsu said since the budget statement is about the development of the country and allocation of resources to the various sectors of the economy, the Minority will contribute to the discussions with their counterparts, the majority members of Parliament.
He said it was their duty to ensure that the nation values money and that the allocation of resources is backed by a law called Appropriations Act and that would further be discussed.
Mr Mensah-Bonsu, however, added that the Minority Caucus will continue to boycott anything transient.
GNA