DCEs ABANDON POST…To Lobby Mahama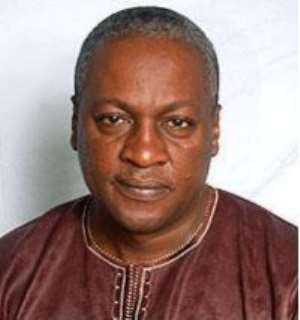 Credible information available to The Chronicle indicates that several Metropolitan Municipal and District Chief Executives (MMDCEs)have abandoned their posts, as clouds of uncertainty hang over their re-appointment under the current administration.
Reports monitored by the paper indicate that many MMDCEs have pitched camp in Accra, the seat of government, as they continue to lobby the powers that be, with the view of securing a second term bid under the administration of His Excellency John Dramani Mahama.
With news rife that about 80% of the current MMDCEs may not retain their posts and could be replaced, the battle is now narrowed down to who can best lobby the decision makers to have their names included in the 20% fortunate ones.
The current chief executives have been given up to May this year to hand over, by which time new ones may have been nominated, with news that many of them would kiss goodbye to their offices.
In the Ashanti Region, the paper has information that the current MMDCEs have been lobbying seriously through the various corridors of power to have them retained.
To this end, many are said to have deserted their offices and spent the last few weeks in Accra, moving from office to office, and personalities to personalities, doing everything possible to gain the favour of top government and party officials.
The MMDCEs have reportedly been flooding the corridors of power with gifts of various kinds, including sheep and cattle, to catapult their chances.
The development is said to be crippling the activities of some district assemblies, as government businesses have virtually ground to a halt.
Meanwhile, some assembly members have expressed concern about the situation, and are urgently calling for a need to address the matter and ensure that business in the metropolitan, municipal and districts pick up again.
The Assembly Member for Manso Mim, Akuoko Kwarteng, told The Chronicle in an interview that assembly members cannot sit and allow MMDCEs to run the assembly, based on their personal interests.
"Since the beginning of the year, our assembly has never held a single meeting to attend to pertinent issues that need to be addressed," he lamented.