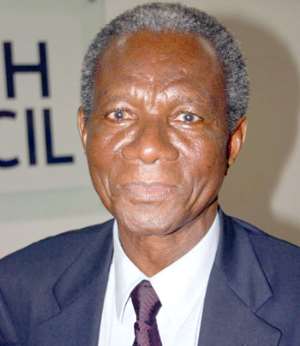 In reference to a public pronouncement made by a founding member Pianim that the party's executives are exhibiting what he described as intellectual and mental laziness in their decision to pursue the matter in court which sought to suggest that it was better to accept defeat than to go to court to challenge the results of the December elections have prompted us into this position.
We the members of the NPP branch in France wishes to express our discontent concerning Pianim's statement. It was premature and lacks merit.
The evidence NPP leadership have in their disposal with respect to election irregularities were not born out of laziness but through hard work. However, those evidences are not any useless evidence other than electoral theft and no electoral laws in Ghana makes provision for theft. Notwithstanding, the decision to go to court was not ushered by one persons idea but the idea of the party leadership.
This is why Pianim's position on this matter is weird and puts his integrity into doubt with respect to his commitment to the party since he is part of the leaders and fully abreast with the party's leadership position.
Moreover, we wish to state that we are not against freedom of speech or against the fact that a person should have his right to express his opinion.
However, opinions that are out of context or lacks merit should not be consent to go free of charge without interrogation or query the rationale behind, with respect to the subject and the subject matter involved. It will also be naïve for us members of the NPP France to pretend that all members think the same and therefore act in response to an issue in the same approach that one does, NO.
Advertisement
This is why Article 4 of the NPP constitution makes provision for Disciplinary and Grievances procedures in dealing with issues confronting a person and the channel to employ to address those grievances.
Therefore, it falls out of good democratic practice and lacks the spirit of building trust and instilling confidence in a party if a 'true' member of the NPP fraternity such as Pianim will reverence the media and trust the media in communicating his grievances as against his own party structures in dealing with complains and grievances.
Moreover, we are in respect of law and building strong institution, indeed it is equally out of this conviction we believe the leadership of the national party and NPP members should not result to the street to insist for justice but to the Supreme Court.
So until someone tells us going to the supreme was an illegal approach then any person argue against that approach is basically lacking the fundamental understanding of the law or is up to a mischief to achieve their own parochial interest.
We hope that justice shall prevail and that institution shall be respected and allow to operate free and fair without any interference from anybody.
……………….
Sign
Communication Director Communication Coordinator
YAW ANYAN BAAH ALANDU FRANK