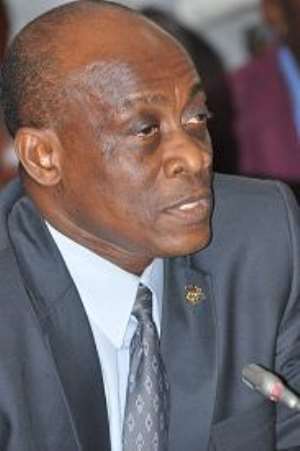 The Minister of Finance, Seth Terkper will present the 2013 Budget Statement and Economic Policy to Parliament today, March 5, 2013.
According to officials of the Ministry of Finance, the budget is expected to focus on the continuous stabilization of the economy, infrastructure development and accelerating growth that will sustain the confidence in the future of the Ghanaian economy.
It will also detail the achievements for 2012 year and government economic policies for the medium term.
In November 2012, parliament approved Expenditure in Advance of Appropriation for 2013, which has made it possible for government business to continue uninterrupted, during the first quarter of the year.
The budget to be presented will be the full year Budget Statement and Economic Policy for 2013, and it will the first by Mr. Terkper who took over from his former boss, Dr. Kwabena Duffuor, to steer the economic affairs of the Mahama-led government.
The government, since the beginning this year has been working with an estimate or an "interim budget", which made available 6 billion Ghana cedi to take care of its expenditure for January to March this year.
This covered interest payments, compensation of employees, statutory payments and subsidies. The "interim estimates" or accounts is a temporary provision to ensure that government business does not grind to a halt, until the 2013 budget is presented to parliament and approved.