SHC refutes allegations of corruption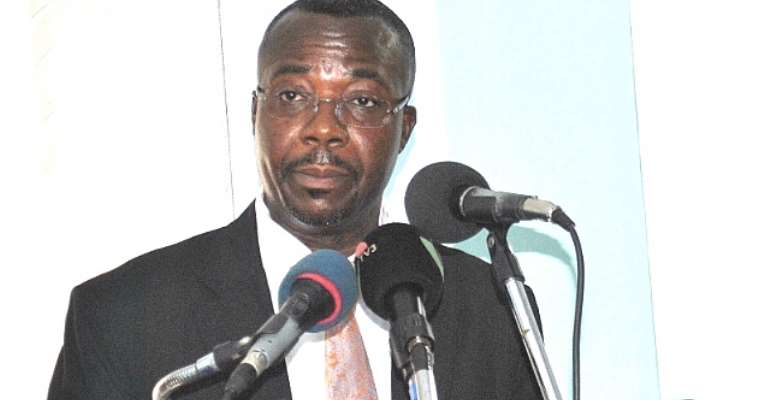 Accra March 4, GNA -   The Management of the State Housing Company on Monday refuted allegations of corruption and incompetency peddled by a section of the media.
'Management would like to put on record that claims by these publications that the Company has paid an amount of Ghc 573,720.00 to a Turkish Company without the board's approval was false' it said.
Dr Mark Nii Akwei Ankrah, the Managing Director of SHC, told journalists that the Company had signed an engineering, procurement and construction contract which required a Bank guarantee from the company to enable the contractor to source finance to construct modern apartments for the company.
He said the scheme was under the Kaneshie regeneration project which sought to increase the total number of housing units and re-house the existing leaseholders at no extra cost to them.
Dr Ankrah said a month after the construction started and in spite of almost three years of consultation, the residents had a fall-out with the representatives and resorted to legal action by placing an injunction on the project.
He added that as a result of this, management advised the board who tasked the team to renegotiate and resolve the issue for the project to continue.
Dr Ankrah said the current board took office in June 2009 at a time when the company was in financial crisis such as lack of a substantive MD, poor financial performance, low productivity and low revenue generation.
He said with the appointment of a new MD in 2010, the company had restructured the company and recruited new qualified personnel to manage the operations of the company.
'The company has mobilized resources from local and foreign investment sources and improved operational and financial performance to instill confidence in potential business partners' he said.
Dr Ankrah said the company had made profit before tax of Ghc 5,450,468 and that the board should take credit for contributing a net profit of GHC 4,891,298 to the income surplus account as at October 2012.
He therefore urged the media to always clarify any allegations it came across since the media formed part of the developmental agenda of any country.
GNA