Jordan Ayew does not accept criticism and gets compared with Balotelli!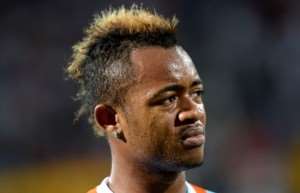 All fell on him this week. Back from suspension, hanging with David Beckham and whistles at the Velodrome Sunday, Jordan Ayew was annoyed.
"It pisses me off. People abuse. What am I doing, really? Less than half of what Balotelli did, for example. In fact, I do nothing. Now I'll keep my mouth shut. You'll see until the end of the season … " he shouted to the team.
The striker is also back on his friction with Beckham at the Park Wednesday.
A gesture that his father Abedi obviously did not like: "My father is the first to ask me not to bring it back. But he was a football player. He knows what happens on the pitch. There, he found that it was abused. In Paris, as it was Beckham, the case has reached epidemic proportions not possible. But if it had been Chantôme me or someone else, they would not have spoken. "