4 March 2013
|
General News
Victor Smith Barks Wild: 'Call Me Ambassador Not Honourable'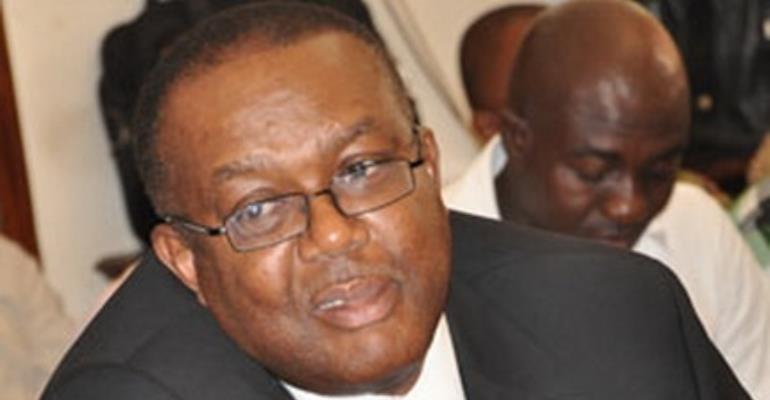 The Publisher newspaper has learnt that Victor Smith, the failed parliamentary candidate for Abuakwa North actually takes strong offence when people do not address him with the title 'Ambassdor.
Mr. Smith, for the short time he served as Eastern Regional Minister officially ordered that the tax payer's money should be used in sending information to 'whom it may concern' warning them that he is way above the title 'Honourable' therefore and must be addressed as 'Ambassador'.
The order from Victor Smith was carried on the official letter head of the Office of The Eastern Regional Co-ordinating Council and circulated to all Municipal and District Chief Executives as well as all institutions and organisations in the Eastern Region.
The said official statement was issued on April 18, 2012 and signed by Prosper Fetor-Tsormana on behalf of the Regional Minister.
It noted: "I am directed by the Regional Minister to appraise all Municipal/District Chief Executies, instiutions and organisations in the region to address him by the title "AMBASSADOR" and not "Honourable".
This stems from the fact that he was Ghana's Ambassador to the Republic of Czeckoslovakia before being re-assigned as the Eastern Regional Minister. Counting on your cooperation.
Mr Smith tried his chances and dreams of becoming a parliamentarian in 2012 but was floored at the polls.
Ambassador Victor Smith as he wishes to be called is yet to be given a portfolio in the John Mahama led-government.
Contracts awarded to the sister-in-law has raised questions of conflict of interest.
Advertized