Africa's Food Markets: One Trillion Dollar Opportunity By 2030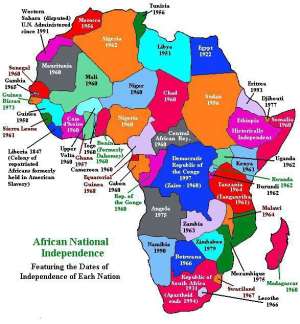 Africa's farmers and agribusinesses could tap into a trillion-dollar market by 2030 if they can secure access to significantly more capital and infrastructure, including irrigation, to grow their food and compete in the global market.
The new World Bank report, Growing Africa: Unlocking the Potential of Agribusiness, calls for governments to work side-by-side with agribusinesses to link farmers with consumers in an increasingly urbanized Africa.
World Bank Vice President for Africa, Makhtar Diopwill hold a video press conference to launch the report on Monday,March 4 with video connections to six African capitals.
The report calls for a radical rethink on how to help Africa seize it agribusiness opportunity. Currently, agriculture and agribusiness together account for nearly half of Africas economic activity.
Other participants are Derek Byerlee (Lead Author and Consultant, Africa Region Financial and Private Sector Development), James G. Karanja (Managing Director, Freshco Seeds Kenya Ltd), Jamal Saghir(World Bank Director for Sustainable Development in Africa) and Gaiv Tata(World Bank Director, Financial and Private Sector Development for the Africa Region).
EVENT: Video Press Conference: Growing Africa: Unlocking the Potential of Agribusiness

DATE: Monday, March 4, 2013
TIME: 2.00 pm to 3.30 pm

VENUE: World Bank Ghana Office

Embargoed copies of the report will be available at www.worldbank.org/africa/agribiz on Sunday, March 3, 2013.
***This event will be live streamed, here: http://www.livestream.com/worldbankafrica
Contact: Kennedy Fosu, [email protected], Tel:0244312541***