Benin, Togo ask Ghana for more power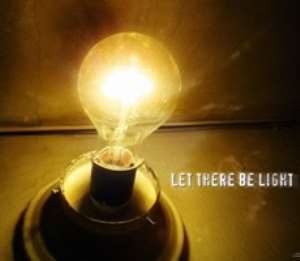 A delegation from Benin and Togo, led by the Beninois Minister of Energy, Bathelemy D. Kassa, has met with the Ghanaian Minister of Energy and Petroleum, Emmanuel Armah-Kofi Buah, to discuss and explore a possible opportunity for increased power supply to Togo And Benin.
At a crunch meeting held at the Ministry of Energy and Petroleum last Friday March 1, 2013 and attended by the Chief Executive Officer (CEO) of the Volta River Authority (VRA), Mr. Kweku Awotwi, the Managing Director of Ghana Grid Company (GRIDCo), Mr. Charles Darku, and other officials of the Ministry of Energy and the two Power companies, the delegation lamented the precarious power situation in their countries and asked for Ghana's assistance to remedy the situation.
According to Mr. Bathelemy Kassa, the current power supply arrangement of 50MW on week days (off peak) and weekends as well as 35MW during peak periods on weekdays was no longer adequate for their countries' needs.
He therefore asked the Ghanaian Minister to consider increasing the supply to curtail their predicament.
Hon. Emmanuel Armah-Kofi Buah, in his response, briefed the delegation on the current challenges Ghana also faces in its power sector, stating his desire to increase power supply to those countries but for the current situation in which Ghana too finds itself.
He told the delegation about plans to bring on stream additional power within the next few weeks, promising to work out some arrangements to increase supply to them as soon as additional power was generated.
He encouraged his counterpart to negotiate with the Ivorian authorities for additional power, saying that Ghana was ready to wheel such extra power at no cost from now till the end of April 2013.
The delegation, which also comprises Assounan Noultouoi, Beninois Ambassador to Ghana, Djibril Salifou, Director General of Electric Company of Benin (CEB) and Marius Hounkpatin, a top official of CEB, also raised concern on the Transmission Service Charge to which the meeting agreed that a Technical Committee comprising officers from GRIDCO and CEB would meet to discuss the details and come out with the necessary recommendations.