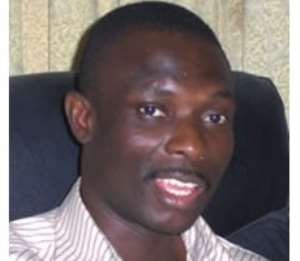 The National Democratic Congress has more than doubled Ghana's debt in four years but it has very little or nothing to show for it, New Patriotic Party Member of Parliament for Obuasi, Kweku Kwarteng, has said.
According to him, after government increased Ghana's debt from 8 billion dollars in 2009 to $17 billion in 2012; after enjoying oil proceeds, the first government in Ghana's history; after enjoying windfalls in cocoa prices, gold prices the only evidence NDC has to show for these huge inflows are power cuts, water crisis, gas shortages and unemployment.
The Obuasi MP said his constituents have for over ten months not had water flow through their taps and there has not been any official explanation for it.
He said the whole country has been plunged into darkness with government sources and spokespersons providing contradictory dates as to when the power cuts will come to an end.
He made these assertions on MultiTV and Joy FM's news analysis programme Newsfile on Saturday.
What is worse, Kweku Kwarteng added, the country is operating a huge budget deficit of $8.7 billion up from $6.6 billion in 2008 but with nothing to show for the expenditure.
He said whilst the citizenry are suffering, government and other state institutions are blowing the country's money through unnecessary overspending.
According to him, the presidency alone over spent over 600 million cedis without consulting Parliament.
Kweku Kwarteng also accused the government of completely running down the Tema Oil Refinery with the view to privatizing it and has failed to account for the TOR recovery levy which was imposed by the NPP to offset the TOR debt incurred as a result of subsidy on fuel prices.

But the NDC Member of Parliament for Nantong Murtala Mohammed who was also on the show dismissed the assertions by Kweku Kwarteng.
He said critics must not look at the size of the debt but what the debt has been used for.
Murtala Mohammed cited massive infrastructure development the government has invested in, including the 'gang of four roads,' investment in the health sectors.
He noted that the wage bill alone has increased to 8 billion cedis as a result of government's implementation of the Single Spine Salary Structure, SSSS, which is a massive expenditure on the country's revenue.
Murtala Mohammed challenged Mr Kwarteng to provide evidence of the presidency overspending its expenditure.
He described the comments by the NPP as voices of a desperate opposition looking to run down government at all cost.