Bearded police protest in Cairo for reinstatement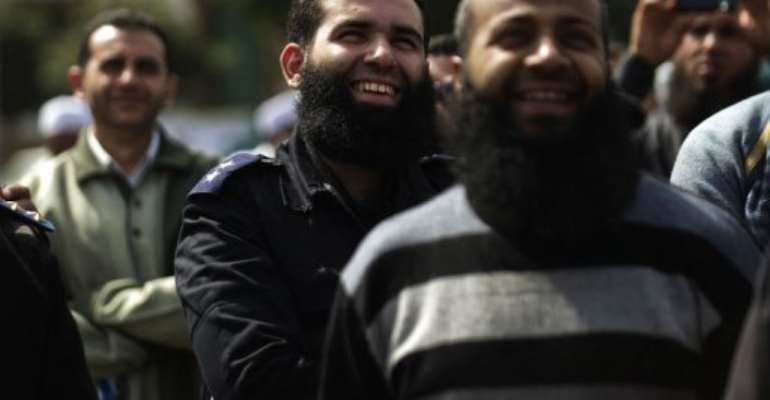 CAIRO (AFP) - Bearded policemen were among some 200 people who took to the streets of Cairo on Friday to demand that policemen suspended for growing beards, worn by pious Muslims, be reinstated.
"We are protesting because we were suspended due to our beards," policeman Mohammed Salah, who took part in the demonstration, told AFP.
"Where are the rights of bearded officers?" read a message on a sign held up by protesters, some of whom carried a policeman in full uniform on their shoulders in a sign of solidarity.
Several policemen have been suspended for growing facial hair in violation of regulations.
The number of bearded men has risen in already conservative Egypt since Islamists, suppressed during the decades-long rule of president Hosni Mubarak, came to the fore after the mass protests two years ago that ousted him.
Mohamed Morsi, who hails from the Muslim Brotherhood, was elected president in June and the now-dissolved parliament that was elected in the wake of the revolution was dominated by Islamists, including radical Salafists.