New Minimum Wage To Be Announced Soon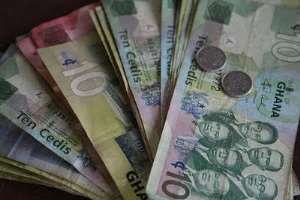 The Employment Minister has hinted to Citi Business News, a new minimum wage for workers is likely to be announced by the end of next week.
The tripartite committee has begun negotiations for a new minimum wage and is likely to end deliberations by next week.
It is expected that they may be a push for at least a 35% increase in the minimum wage especially at the back of the increase in the prices of petroleum products.
Last year, the committee comprising labour, employers and government settled on GHC 4.48 pesewas at the end of negotiations.
The figure is a 20% rise from the earlier figure GHC 3.73 pesewas.
The Employment Minister, Nii Armah Ashitey told Citi Business News he is optimistic the committee will soon reach a consensus on a new figure.
"Let me say that the tripartite had met prior to the increase in the price of fuel. It was the technical committee which was looking at the daily minimum wage. The committee had made some recommendation to tripartite to look at, and these increases in fuel had come."
He opined that it is time for the "tripartite to sit and look at the recommendation that has come from the technical committee of tripartite and see what is mutually acceptable to all the parties. So I don't think there is a problem- so long as we are talking we will come to a consensus as to what should be the daily minimum wage."