Court remands woman caught with Cannabis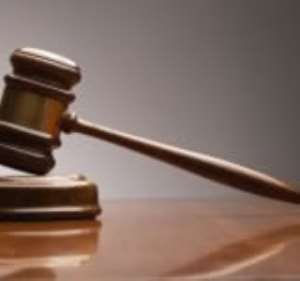 Court Hammer
Juaso (Ash), Feb 28, GNA - The Juaso Circuit Court presided over by Mr Justice Alex Obeng Asante has ordered an unemployed woman caught with cannabis, weighing 183.97 grammes, to be held in prison custody.
Nana Akua Tenewaa is facing a charge of possessing narcotic drugs without authority.
She pleaded not guilty and would re-appear on March 8.
Police Detective Inspector Bismark Peasah told the court that  On October 23, last year, a police officer was detailed to arrest Tenewaa following a formal complaint of theft made against her by one Stephen Antwi.
She was reported to have stolen GH¢500.00 and a cellular phone from the room of the complainant but she proved elusive.
However,  on November 24 she was arrested holding a black polythene bag containing the dried leaves in the room of her lover.
Samples sent to the Police Forensic Laboratory for testing concluded that the leaves were indeed cannabis.
GNA