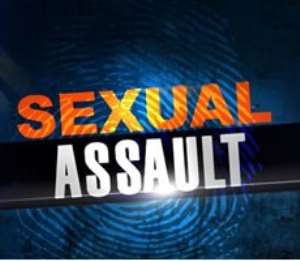 The health of a 13 year old girl defiled by four old men is at risk as doctors hint she may have birth related complications later in life.
Three of the men are said to have had sex with the girl whilst the fourth inserted his fingers in her private part.
The girl whose name has been withheld is currently responding to treatment at the Children's Hospital in Accra.
Joy News' Beatrice Adu who has been investigating the story said the incident happened in Adjirigaano in Accra.
The victim said she was taken through the excruciating experience a number of times on different occasions.
She was warned she will die if she said a word of what had happened to anybody.
Her parents will not comment on the matter but a neighbour told Adu the little girl's situation is precarious.
According to the neighbour, the mother of the victim is depressed but the father wants an out of court settlement for early compensation to be paid them.
Even though two of the suspects have been arrested, officials at the Madina DOVVSU have a challenge prosecuting them.
Head of Department ASP Christine Srofenyo says they are unable to prove the correct age of the girl said to be 13 years old.
She fears the suspects may be set free if they are unable to get the correct age of the victim.
But Irene Aborchie-Nyahe, a Human Rights Lawyer with International Federation of Women lawyers, (FIDA) and Legal Assistance Network, Ghana told Joy News doctors may well be able to tell the age of the victim in order to know if the suspects will be charged for rape or for defilement.