130 wounded in Guinea opposition demo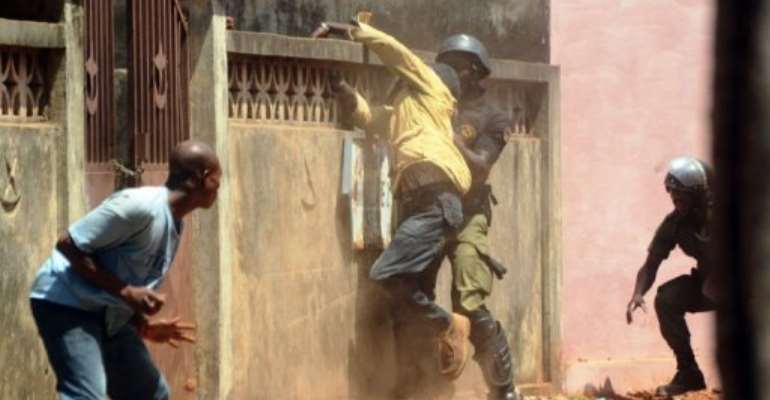 CONAKRY (AFP) - Violence broke out during a Guinean opposition demonstration in Conakry Wednesday, leaving some 130 people wounded including 68 police, Guinea's security minister said.
The new toll was determined after contacting different hospitals in the capital where the wounded were taken, the minister, Maramany Cisse, said on national television.
A statement earlier from the offices of government spokesman Albert Damantang Camara said there were "51 wounded by stone throwing, including 23 police officers and 28 civilians. One of the injured officers is in critical condition."
The statement appealed for calm and claimed there was also damage to public and private buildings and vehicles.
Police had fired tear gas to break up a group of demonstrators who had massed in front of the ruling party headquarters to protest against the arrest of one of their comrades.
Thousands had gathered for the latest in a string of demonstrations to demand transparency in elections scheduled for May 12 and protest against the South African company selected to revise the electoral roll.
The vote in the troubled West African country was due to have taken place in 2011 and has been postponed several times already.