I am committed to serve the needs of all journalists - GJA Treasurer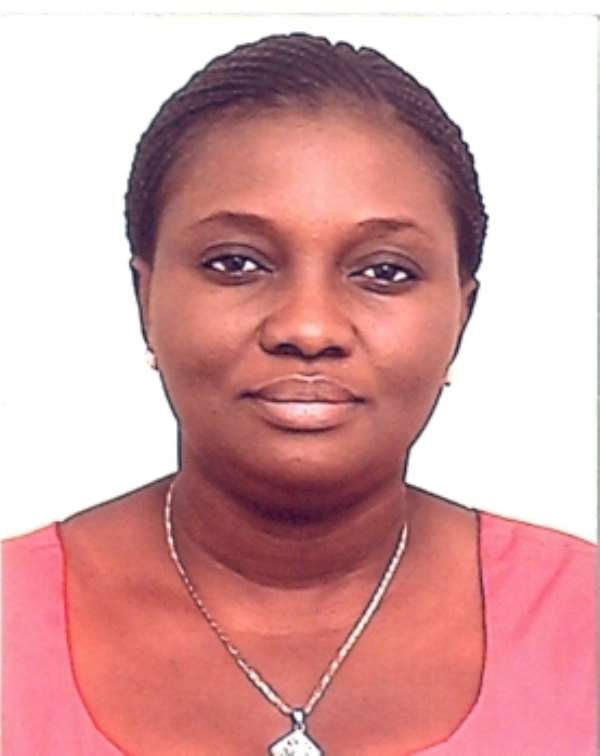 Linda Asante- Agyei new
Accra, Feb. 26, GNA - Mrs Linda Asante-Agyei, Ghana Journalists Association's (GJA) Treasurer seeking reelection, has stated her commitment to serve the needs of all journalists and help improve the financial position of the Association.
Mrs Asante-Agyei has been in office for almost four years and she said a lot had been achieved by way of introducing new ways to improve the GJA's financial health.
She said a second term in office would place her in a better position to push forward proposed strategies and measures that would help meet some if not all of GJA's concerns, especially those that bordered on financial matters.
Mrs Asante-Agyei was speaking with the Ghana News Agency on Tuesday as part of her campaign for the upcoming GJA national executive election which is slated for March 8, 2013. 
Demonstrating her capabilities for the task, Mrs Asente-Agyei, a mother of four, outlined some of her achievements as the creation of a Welfare Fund to help members in distress and pushing to raise the funeral donation to bereaved members from GH¢50.00 to GH¢100.00.
She also pushed to increase the seating capacity of the GJA's conference hall from 70-100, which also came with the acquisition of over 70 foldable chairs and tables in addition to the existing 50.
'I have completed the process of ensuring that documents at the Accounts Office are properly filed for easier access to relevant information on (eg SSNIT, World Press Freedom Day, Salaries, IRS, Newspapers, etc) and the graveling of the entire center,' she noted.
Mrs Asante-Agyei said if given the nod again she would ensure that more was done for the Centre.
For instance, she had promised to enhance the relationship between corporate institutions and media houses; help to complete the unionization process to ensure better conditions of service for members; grant the regions the autonomy to use their dues for GJA activities and ensure the commencement of the second phase of the Office Complex and Hostel project.
'I believe that honesty, trustworthy, hardworking, sociable as well as being a team player are my strengths and I urge you to vote for me for pragmatic results,' she said.
GNA