Ghana launches Mamaye campaign to further promote maternal and newborn health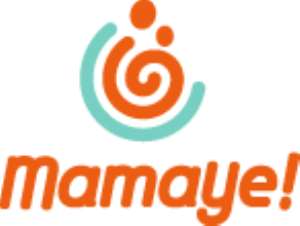 MamaYe
Accra, Feb 27, GNA - A new national campaign dubbed: "MamaYe" aims at injecting new sense of commitment based on providing factual evidence to the public to help further promote the attainment of maternal and newborn health was on Tuesday launched in Ghana.
'Mamaye', meaning motherhood is good, is a campaign being initiated by Evidence for Action (E4A), a DFID (UK Department for International Development) funded project that seeks to add impetus to the already great effort being made to ensure maternal and newborn survival in Ghana.
The Campaign's main duty is to tell Ghanaians what each of them can do to save the life of a mother and baby. Central to the campaign messages is urging Ghanaians to donate a unit of blood to the national blood transfusion service. This is because the major cause of maternal deaths in the country is hemorrhage (excessive bleeding after delivery). 
Every day in Ghana seven women die from causes related to pregnancy and childbirth and three babies die every hour during childbirth. Many health experts have described this as a frightening statistics that calls for an outrage on all.
Out of every 1000 women who deliver, 30 of them have their baby dying within the first four weeks of life and for those who do not die 80 out of every thousand will die before age 5.
'In other countries it is almost unheard of for children under 5 to die,' Professor Richard Adanu of E4A said on Tuesday during the launch of the campaign in Accra which attracted several NGOs and development partners declaring their commitment to the campaign.
Ghana's caretaker Deputy Minister of Health, Rojo Mettle-Nunoo commenting on the situation said: 'We can't continue to lose our mothers and children on senseless deaths…The future of Ghana lies in the bellies of our mothers.'
The attainment of the MDGs 4 and 5, he said, required the efforts of all and sundry, because 'in many homes in Ghana (especially in rural areas), most often the one to help pregnant mothers is out of coverage area (not available).'
In the last couple of years the country had seen an increasing number of efforts among various stakeholders to improve maternal and child survival. Various programmes have been introduced including the MDG Accelerated Frame Work, High Impact Rapid Delivery, Safe Motherhood, the Free Maternal health care initiative and the recent bold attempt to include Family Planning under the National Health Insurance Scheme. All these, the Deputy Minister said had sought to position Ghana on track to attain the MDGs 4 and 5.
Mrs Vicky Okine, the CEO of the Alliance for Reproductive Health Rights, a network of NGOs promoting a rights-based approach to sexual reproductive health, believed the time had come to change the story from mortality to maternal and child survival.
'Mamaye is creating that platform to make this goal a reality. It will focus on the public arming them with concrete evidence on maternal health,' she said.
DFID is funding the E4A programme in six African countries: Nigeria, Sierra Leone, Ethiopia, Malawi, Tanzania and Ghana. In Ghana the E4A project is housed in the school of public health university of Ghana and the main partner promoting advocacy for maternal and newborn health is the Alliance for Reproductive Health Rights.
GNA