Journalists advised to report cases of abuse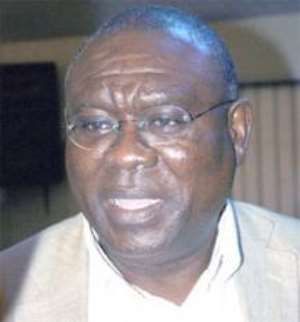 Mr Bright Blewu
Accra, Feb. 26, GNA - Mr. Bright Blewu, Secretary General of the Ghana Journalists Association (GJA), has advised journalists to report cases of harassment and abuse to the leadership of the GJA.
"If something happens to you when you are on your duties, report the incident to us and we would immediately come to your aid."
Mr. Blewu said this in Accra at the mounting of a platform for candidates of the GJA national elections.
He urged journalists to also endeavour to be lawful in the pursuit of their duties, in order to ensure that they always had the law on their side.
Mr. Blewu promised winners of the recently held GJA awards, that their items of award, which were supposed to be tablets, had delayed because some of the sponsors of the event had unexpectedly backed out of the sponsorship.
He said the GJA executive was working hard on ensuring that the winners received their awards.
The contestants for the elections are Mr. Bright Affail Monnie-President unopposed, whilst Mr. Mathias Tibu and Mr. Abu Issa Monnie are contesting for the position of Vice President.
The rest are Mr. Dave Agbenu, General Secretary unopposed, Mr. Rocking Clottey, Organising Secretary and Mrs Linda Asante-Adjei and Rosalina Korama are contesting for the position of treasurer.
The rest are Mrs Mary Tawiah Mensah and Mrs. Yaa Edusei for the position of Public Affairs.
 
 
GNA