Mahama's handling of power crisis a spectacular failure – Minority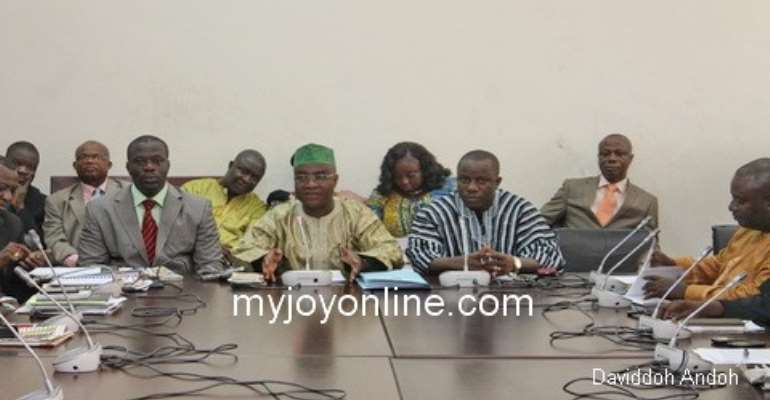 The Minority in Parliament say the president's fumbling with the energy crisis is the most dramatic failure of any leader in Ghana's history as far as the management of power crisis was concerned.
According to the Minority, the current power problems should be blamed squarely on the government because the situation could have been averted if the President acted swiftly and prudently.
Minority Leader Osei Kyei-Mensah-Bonsu made these statements when he presented what the Minority called the "True State of the Nation Address" Wednesday.
The energy crisis unlike previous ones, Kyei-Mensah-Bonsu explained, was caused by shortage of gas and financial difficulties on the part of the Volta River Authority (VRA).
He said the VRA was unable to procure the right quantities of crude oil and diesel because the government was starving the power generator of badly needed funds.
"These factors… are within our control and we should not have allowed them to bring the level of energy crisis that we now have…"
The minority leader stated that government could have improved on the liquidity of VRA to enable the energy generator procure alternative light crude oil to generate power.
"The NPP government used to support VRA to procure light crude oil by about 40 million dollars every month. This support was withdrawn by the NDC government, in addition to the 400 million dollars of government's indebtedness to VRA has crippled the company and made it difficult to procure the fuels for power generation…"
He said instead of resolving these problems, the president "is promising additional new generation capacity … [which were all started by the NPP government]."
"At this point we need to ask the NDC, what new investments they have made since they came to power in 2009,"?