JICA organizes KAIZEN forum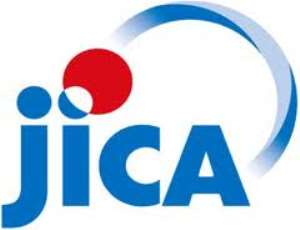 JICA
Accra, Feb. 25, GNA - The Japan International Cooperation Agency (JICA) in collaboration with the National Board for Small Scale Industries (NBSSI), has organized a KAIZEN event; Japanese philosophy and methods of quality and productivity improvement in Kumasi.
The forum accelerates understanding of the concept of KAIZEN in private companies and stakeholders related to development of the private sector in Ghana.
This was contained in a press statement by JICA, copied to the Ghana News Agency on Monday.
It said JICA identifies KAIZEN as one of the most effective ways to accelerate quality and productivity in private sectors in African countries.
The statement said based on the understanding, JICA has been conducting many technical cooperation projects in many countries, including Ghana.
It said the forum was held in Kumasi, the regional capital of Ashanti Region where the technical cooperation project was ongoing to build capacity of Business Advisory Centers (BAC) under NBSSI.
It said Dr. Ryoichi Ozawa, Team Leader of the JICA Consultant Team of the project explained the overview of the project and concept of KAIZEN; which was followed by detailed presentations of KAIZEN with concrete examples by other Japanese consultants, heads of BACs and managers of local companies.
The statement said the heads of BACs experienced diagnosis and guidance from pilot local companies through On-the-Job training including KAIZEN.
It said around 200 people attended the forum; with most participants coming from private companies that were interested in KAIZEN, as potential means to improve processes within their own companies.
It said dignitaries such as the Executive Director of NBSSI and Coordinator of Private Sector Development Strategy II (PSDSII) were in attendance.
KAIZEN is a Japanese word that means 'internal change for the better'.
It is said to be the essence of miraculous growth of the manufacturing sector in Japan and has peculiar aspects such as: no need for large investment for improvement, continuous efforts for improvement, and bottom-up approach including all workers ranging from on-sight employees to top managers of the companies.
 
 
 
 
GNA