Landlords urged to keep proper records of tenants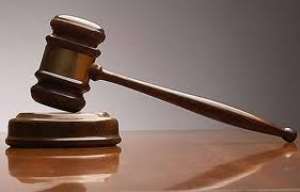 Court
Takoradi, Feb. 25,  GNA -  Mrs Roberta Enyonam Otriso, the presiding judge at a Takoradi Magistrate Court, has called on landlords and ladies to keep proper records for rent payment to avoid controversies.
Mrs  Otriso said this when passing judgment in the case between Rebecca Baidoo, a landlord and her tenant, Mr. R. H. Ansah, an original occupant who had given out the rented premises to his nephew.
When the court asked Madam Rebecca to produce a rent card to ascertain the issue of the non-payment of rent, she claimed the card was with the occupant of the house.
Mrs. Otriso said rent cards should be kept by tenants and not the landlords but a record book should be kept by landlords to record rent payment of tenants with their signatures appended to it.
A rent card should contain the names and addresses of the tenants and the landlords, the amount to be paid and any other particulars, Mrs Otriso explained.
She said section 22 of the Rent Act stipulated that occupants should seek the consent of landlords before they sublet.
This, she explained, would contribute to proper records keeping.
GNA